It's a friendslocked entry, so my thanks goes to Anon...
and privacy is thereby protected!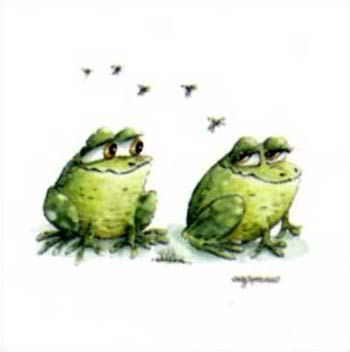 One of my flisters posted the above, as is.
The post was just like that, no explanation.
I could not resist sharing it.
It is so randomly wtf that it made my day.
p.s. The photo to the right and the photo you get when you click on it are ones that I found myself.
For all the fans of toadsecks amongst you, more pics of real froggies and toadies ~ some having amphibi-orgies! ~ are here at
Flickr
.
The man who took the phroggy-fotos lives in Bedfordshire, England.
Doesn't it figure it would be an Englishman! ;P
...To view his (and my) photos on Flickr, you
might
have to set up an account ~ but it's free and fast and easy, no reason not to. I'm there ~ infrequently ~ but more often than I'm ever on MySpace ~ and my Flickr screen name is "christine6417."
http://www.flickr.com/photos/eppylover/
---