On someone's blog, a description of
The Brian Epstein Story - Director's Cut!
This is the original 2-part BAFTA award-winning BBC Arena Special from 1999, with extras.

I WANT A DVD OF THAT..! BAD-LY! * snif, sob, lust *

---


Braggy braggy old woman I am I am...

In the olden days, my English penpal sent me The Penguin John Lennon,
which is In His Own Write and A Spaniard In The Works in one book.

It was only available in the UK, and I do not know if you can find it anywhere now!
* searches *
Ahh, maybe not as rare as I thought! See this page on Alibris Books.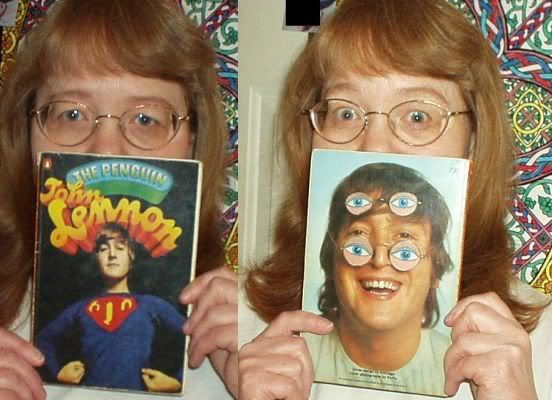 And yet another penpal
who sent me the French version:

(In the late 60's I had,
I think, 15 penpals.)


And HERE's an interesting webpage on that play.
Cheers!