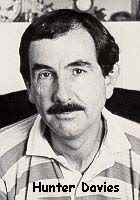 The Sunday Times-Books
This is a damn good article -- which doesn't surprise me, since it's written by Hunter Davies, the author of the Beatles' first authorized (by Brian Epstein himself, natch) biography -- and he reviews Cynthia's newest book, John (go to the website to read that review, it's worth it), plus both of the books by whom I call "the Tonies" --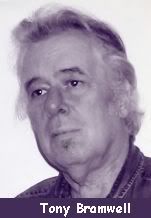 -- The first Tony is the wonderful childhood friend of the Fabs, Tony Bramwell, whose Magical Mystery Tours, My Life With The Beatles is critical where justified, yet ends up being thoroughly entertaining, informative and ~ ♥LOVE THAT BRAMWELL♥ ~ full of Brian praise --

-- and the second Tony is Epstein-hired publicist Tony Barrow, who was not quite as close or trusted by the boys themselves.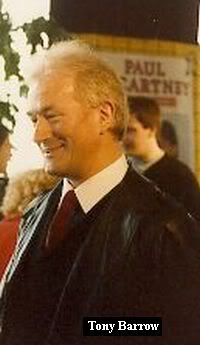 Barrow had left a bad taste in my mouth earlier this year when he spouted off for British TV that Brian had pimped prostitutes for The Beatles, and had paid off unwed mothers who had babies fathered by them.

The old heads like me and the new young Beatle scholars will know better, but Barrow is aiming to "inform" (read: sell more books via shock value) the majority of the general public, who really aren't too educated on our boys. What our dear Mr Tabloid Barrow fails to clarify is that those distasteful things Brian grudgingly did for his Beatles were "business as usual" for the bands of that era. The truth is, he resigned himself to doing these "duties" himself because he was well aware that, if he refused, the boys would go ahead and find someone else to do the dirty work -- and Brian wisely tried to keep everything possible entirely under his control.

Barrow presented his "revelations" in a fashion that seemed to point to Brian as the instigator, and the way the press headlines were worded implies that the prostitutes and payoffs were ideas that Brian thought up -- which, of course, they weren't! But you do realize that many people feel homosexuals have no morals anyway. So his assertions will be accepted as printed.

In my opinion, Barrow's "disclosures" were exposed in a shameful, purely sensational and unnecessary manner purely for his own profit.

By all the review and excerpt snippets I've seen of the book, the boys showed Barrow a completely different face than they showed to longtime pal Bramwell. And until proven to me otherwise, I can understand why they wouldn't trust him with the full truth on anything.

Hunter Davies has written a very entertaining commentary on all three books and I do think you will enjoy it.
Read these reviews at The Sunday Times-Books
---
*
Google Alert for:
"Brian Epstein"
Jewish role in Mersey history told on film
ic Liverpool - Southport,England,UK
... There were people like: Brian Epstein, manager of the Beatles who steered the famous foursome to world wide fame before dying tragically. ...

Excerpt from article:
From this research he has produced a DVD that will be given its premiere in Liverpool before being distributed around the rest of the country and the world, just in time for Jewish New Year on October 4.

Mr Swerdlow said last night: "Jewish people have made a massive contribution to Liverpool, but often they are the unsung heroes. My DVD started off a lot shorter but has grown to about an hour, and the number of stories it tells surprised even me."

In the documentary Mr Swerdlow speaks to local people, many of them Jewish.
He was particularly interested in famous Liverpudlian Jewish people such as, Brian Epstein, David Lewis Levy and and Prof Sir Henry Cohen.

Council leader, Cllr Mike Storey, said: "Liverpool has always been a melting pot of cultures, the world in one city, as we said when we were bidding for the title of European Capital of Culture. To document a particular strand like this is sure to unearth some fascinating stories."

Michael Swerdlow makes commercial films for a living, but has taken time out to complete the project as a ' labour of love'.
©Trinity Mirror Plc 2005
eppylover note: The name "Swerdlow" sounded very familiar!
Consequently, a text search on my computer's "My Documents" folder
revealed a few lines in a Notepad file:
213 The Colonnades
Albert Dock
Liverpool L3 4AB
UK
...Phone: +44 (0)151-707-1002
...Fax:+44 (0)151-707-1002
...Email: michael@swerdlow.co.uk
...Mobile: +44 07770 800 246


© 2003 Michael Swerdlow Video Production

One of those who benefited from Urban Splash's early developments was Robert Swerdlow, Michael's son. Robert had started working at MKE just before it closed, but what he really wanted to do was to go into the music business, having been close friends with Henry Epstein, the nephew of Brian Epstein, who, in turn, had been a friend of Robert's Uncle Alan:
"I was always around their house and grew up thinking there was nothing unusual about seeing gold discs on the wall with Help! printed on them."
Robert heard on the grapevine that there was a new place where you could rent an office for £25 a week, set up shop, from where he discovered and managed a group called The La's, which later became Cast.


So I did the "math":

"Robert, Michael Swerdlow's son, having been close friends with Henry Epstein"

"Brian Epstein, who had been a friend of Robert's Uncle Alan Swerdlow"

Okay.
Alan was Brian's friend, and Alan's nephew Robert was Henry's friend.
Okay.

Silly me. I'm collecting Brian's friends in my head, hahaa... so maybe someday I can sit and talk with some of them...

(heh, dream on, crabby old lady~like you deserve it or something)
---
---
~*~ ♥ ~*~ Spread the Eppy Love ~*~ ♥ ~*~
While you're thinking of it,
please add Brian Epstein to your list of
LiveJournal Interests