Historic Epstein letters go on show
Aug 24 2005
Daily Post

TWO, until now, unknown letters from Beatles manager Brian Epstein are going on display in Liverpool.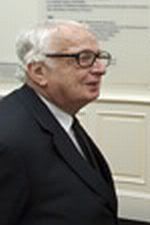 The letters come from the collection of Professor Rex Makin, the Epstein family solicitor during the height of Beatlemania.

Both will be seen at The Beatles Story, the Beatles museum at the Albert Dock. Professor Makin has donated the letters to the museum from his own private collection.

One dated 1964 is a formal request asking for a reference for NEMS from Mr. Makin.

The second is rather more interesting, a personal hand written letter from Epstein sent to Rex in 1957.

It is very personal and refers to Rex Makin's engagement .

Mike Byrne, director of the museum, is impressed by it. "It shows an insight into Brian's caring character," he says.

The letters went on permanent display yesterday.

"They are sure to be a big draw to the many Beatles fans expected in Liverpool for Beatles Week and the Mathew Street Festival," said Byrne.


Louise Collier, operations manager of The Beatles Story, said: "I was delighted that Professor Makin has offered The Beatles Story the opportunity to display these valuable items."

The Beatles Story is one of the city's top attractions, having won the Attraction of the Year five times.

It has 18 features, each depicting a different aspect of the Beatles' career.

The previous day's Daily Post article on the same subject, plus a small photo of Brian, can be found at Original Epstein letters given to Beatles Story.


If you haven't done so already, please click and sign for Brian at -

www.brianepstein.com

.
♥ ♥ ♥ ♥ ♥ ♥ ♥ ♥ ♥ ♥ ♥ With the exception of some rare original items
on display, the Rock and Roll Hall of Fame itself
is a bunch of crap -- for an honest explanation
of this statement, and why this petition is so
very important for Brian's legacy nevertheless,
please CLICK HERE.