Misc. Beatle Bits

TONY BARROW

TONY BRAMWELL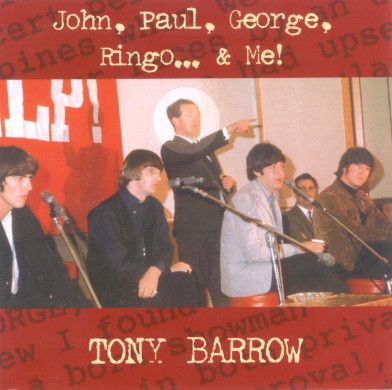 ... actually, I'll confess to you, until recently I had the Tonies Barrow and Bramwell mixed up and thought they were the same person. Duh me.
And both Tonies were pretty good-looking young studs in the days of Brian Epstein. But, as we all know, both looked like Smeagol next to our Brian! XD
Evidentally, Mr Barrow's 2001 spoken CD has morphed into an actual book, perhaps to take advantage of the books released in the past year by Bramwell, Geoffrey Ellis, Beryl Adams, et al? And there are more to come, such as Joanne Petersen's There's A Beatle In My Closet.
The following is from my latest Beatles Story Newsletter-Issue 9, periodically emailed to me from
Dear Beatles Fan,
It's that time of year again, when the whole City of Liverpool goes Beatle crazy! Work is well underway to transform Liverpool City centre into the largest free live music 'venue' in Europe in preparation for International Beatles Week and the Mathew Street Festival.
If you are planning to visit the Beatles Story during this time, it is well worth scheduling your visit for the Bank Holiday Monday. No extra charge will be made.
eppylover note: I get a funky twinge whenever I hear the term "Bank Holiday."
Brian died on the Saturday night of England's August Bank Holiday...
Tony Barrow Book Signing
Tony will be holding a book signing at the Beatles Story on Saturday 17th September. His new book "John, Paul, George, Ringo and Me" will be available to buy in our gift shop or you can reserve your copy by e-mailing: mary@beatlesstory.com. Tony worked as the Beatles' Press Officer and was present when they met Elvis in Gracelands in 1965.
---
Here's what I found from an old description for the CD:
John, Paul, George, Ringo ... & Me! (Tony Barrow)
As their personal publicist, Tony was with the "Fab Four" from the release of their first single 'Love Me Do' through to the making of "Magical Mystery Tour".

CD TITLE: 'JOHN, PAUL, GEORGE, RINGO & ME'
ARTIST: TONY BARROW
Cat No : BAND CD002
Format : CD
Approx Running Time 60 mins
Release Date : 2001/2

Find out how he worked for Brian Epstein at NEMS in 1962. How he became known as the man who coined the phrase "The Fab Four".What happened at the famous meeting between The Beatles & Elvis at Belair in 1965. The death threats in Japan, Manila & US in 1966. Behind the scenes during the making of "The Magical Mystery Tour" and the breakup of the most famous rock & roll band in history.
---
From

To know hair is to love hair ~ To know hair is to love hair
Liverpool Echo
Aug 19 2005
LOCKS of John Lennon's hair are expected to fetch up to £1,000 at the annual Liverpool Beatles Auction

Stephen Bailey, manager of the Beatles Shop in Mathew Street who organise the event each year, said the Lennon lot is a rarity.

He said: "A woman came in to get a Cavern Club membership card valued. It was signed by Paul McCartney. It was in pretty poor condition but we did notice this plastic package with hair inside.

"She told us that she used to go to the Cavern at lunchtimes and many of the girls who went there were hairdressers and the Beatles would ask the girls to give them free trims. One of her friends clipped John's hair for her and gave her the locks. She has kept them safe since 1963. We are starting off with an estimate of £600-£700 but I would expect the hair to fetch a lot more, probably into the £1,000 region."

The 15th annual memorabilia auction takes place at The Paul McCartney Auditorium, Lipa, on Saturday, August 27 from 10.30am. Admission for two people is £3.50. There is a viewing day on Friday, August 26.


This little list of "Beatles Songs" appeared at the end of the Liverpool Echo article
describing Lennon's hair being up for auction:
Day Clipper ** NoHair Man ** Hair There and Everywhere
Penny Mane ** I Dig A Pony Tail ** I Saw Hair Standing There
I Want to Hold Your Strand ** Eleanor Wigby
---
IN CONCLUSION.
I've never seen Anthology on video, but I've heard some of it on audio. I've got the BIG book. Very nice.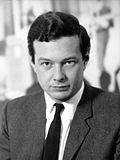 However. I'm actually disappointed in any and all of the efforts of the boys themselves to document their own history, because they never spent enough room, time or effort on the man ... without whom they would now be working in fast food joints or petrol stations. Well, actually they'd probably be retired by now, but you know what I mean. I don't care what anyone else thinks, they would NOT have made it without Brian's guidance, and they've even admitted that Brian was the only one who ever could have told them what to do. Everyone else would be told to stuff it.
I think the boys probably felt quite guilty inside, I HOPE they do ... instead of the way they SEEM to feel, which is "oh, whatever. Brian was a lovely guy, bla bla bla..."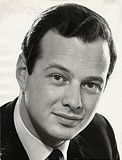 Maybe they never wanted to talk too much about him, because subconsciously they know it would make them realize how shitty they treated him, while he was totally devoting his whole life to them. Yes, I'm still burning from the way they simply slammed closed the door on his "chapter" in their lives, way back in '67. I remember throwing something when I heard Harrison say that Brian's death was only the ending of a chapter, like turning a page. I was so furious I couldn't even cry. And I'm not one to act out like that.

And what songs did they write for him that they admit writing for him, such as when anyone else in their lives died? Julia, Lennon, Harrison, etc. -- each merited at least one song. And tributes galore. But...just a few little footnotes for Brian.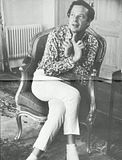 They always felt "funny" about him, I suppose. How nice. Well, after all, he was such a queer, ya know. *sigh* I know that he realized their discomfort, and tried to accomodate their feelings as well as he could under his difficult circumstances. They could have been more understanding.
However, I can't dislike the boys for it, because Brian wouldn't want anyone to dislike his boys, especially on his account. And they were the best, the funniest, the most talented. They were awesome ~ in the TRUE sense of the word awesome. Brian recognized the raw material and transformed them into the phenomenon he envisioned. Brian knew what he was looking at in the Cavern, he knew exactly what to do with what he saw. He never got proper credit for his miracle, only disrespect for his business "blunders."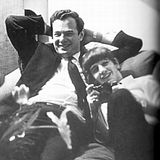 Brian was Beatledaddy all the way. If I were the Beatlemama, I'd whip their fab asses all the way from here to Liverpool and back. (They'd probably like it. Hahaa.) However, a mother doesn't stop loving her kids. And I still love all four of Brian's boys.
Maybe that's what I'm here for, and why I've been so obsessed for 40 years, and all these years fighting it and trying to live a "regular" life hasn't worked in the long run. I'm just now starting to realize that, before I jump off the craggy cliff of life, I've gotta do SOMETHING for Eppy's legacy. I'm nothing, myself, but HE should be as much of a SOMETHING as the other 4 Beatles will always be.
Oops, babbled on too long again. Time to grab a glass of Manischewitz and go to bed, old lady!