POST #1:
They now boast seven (7)
groovy video edits at
clickclick
BEATLES VIDEO DIRECTORY♥ ♥ ♥ ♥ ♥

And I had some extra room on this post,
so here's one of my fave pics:

---
POST #2: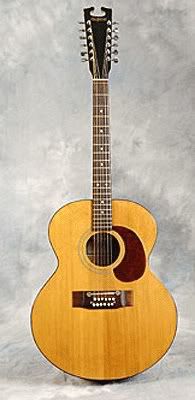 Guitars Owned By Hendrix, Dylan, Harrison
And Others To Be Auctioned
2005-07-26
On July 28, 2005, the Cooper Owen auction house will offer 16 guitars for sale, each with a claim of collectibility. Here are the most notable: George Harrison's 12-string Harptone (possibly the last Harrison guitar to be sold to the public, according to the catalog notes); a left-handed Fender Stratocaster owned by Jimi Hendrix (according to the catalog notes, "The only left-handed guitar used by Hendrix known to exist."); a Gretsch Country Gentleman studio and stage used by Chet Atkins; and, Roger McGuinn's Regal 12-string.
A large number of lots will be offered in the auction in addition to the guitars mentioned - such as memorabilia related to Jimi Hendrix, the Rolling Stones, the Beatles, a special John Lennon collection, and many more.
The auction will be held at Cirque at The Hippodrome, Leicester Square, London at 7:30 p.m. BST, with viewing available on both July 27 and 28.
For more information, including details and images on the individual instruments, as well as the auction's links, go to ModernGuitars.com.



______________________________________________________

If you haven't done so already, please click
and sign for Brian at - www.brianepstein.com.

♥ ♥ ♥ ♥ ♥ ♥ ♥ ♥ ♥ ♥ ♥ ♥ ♥ ♥ ♥ ♥ ♥ ♥ ♥ ♥ ♥ ♥
The Rock and Roll Hall of Fame itself is a bunch of crap,
but if you need to be reminded why this petition is so very
important, please CLICK HERE.
---
POST #3:
Maybe I'm childish or naive or easily amused, but when I turn up being noticed by any other sites it tickles me to death!
I've been googling the search term "eppylover" from time to time and finding nothing but my own posts and comments, etc. -- or, more often, nothing. However, in the past couple days there have been surprises.
Perhaps it means absolutely nothing, but this is one that got to me:
Click: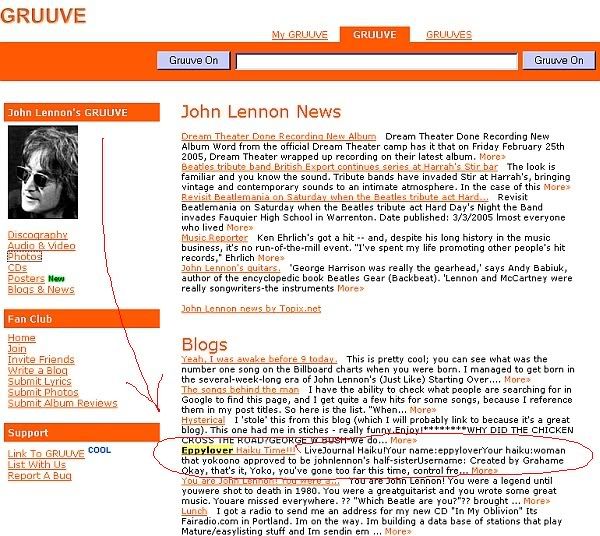 What does it mean when you show up on pages like this as a reference or link? Has somebody been telling somebody else about my post on their blog? I am soo happy to be providing some kind of a larf somehow.

Here's another! And I'm Number Two on this list, if that means anything...
Click: