Huh! What is this?


Woke up this morning to see this up in our tree, and had to share.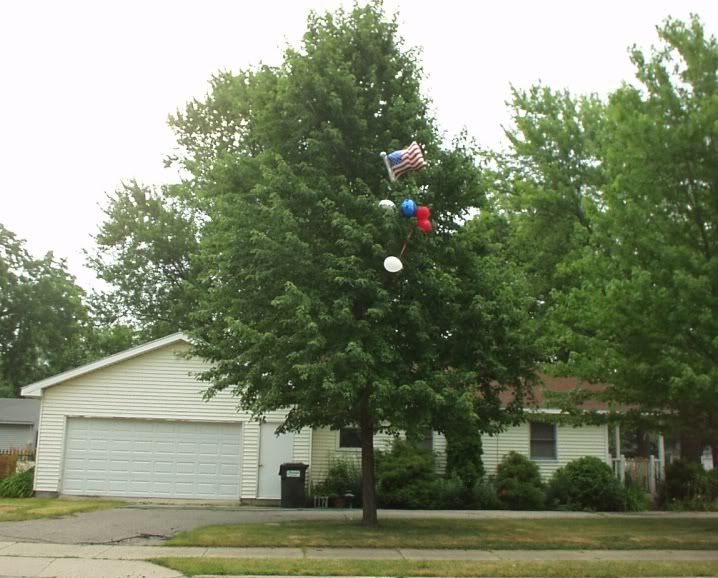 You can just see the cemetery in the above pic.

Every July 4, it seems most of the city of Grandville congregates at our corner lot -- because the city fireworks display appears best when viewed over the cemetery which is located right across the street from us. Our sidewalk and street, and the little photo studio across the side street from us, is crowded with the people who can't abide sitting in the cemetery because of the mosquitos or the "cheerful" tombstone ambience -- and traffic gets backed up for half the night while trash accumulates everywhere. Nobody gets any sleep until god knows when.

This year I peeked out the window at the fireworks once, went to bed and tried to sleep. Not feeling particularly festive. Maybe next year will be better. Maybe I'll be elsewhere next year.