George on the first Rutles movie, All You Need Is Cash



George on The Simpsons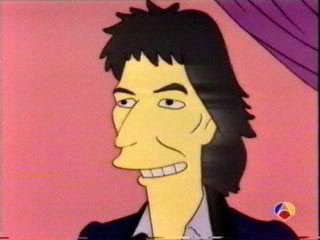 "Stop picking on Richie, you bastards!"



Ahh, once again the comely Mr Epstein coyly plays hard-to-get...
The word "comely" has always cracked me up --
and Brian was known for being comely quite often ... XD



George laughs as an errant L makes its way up Brian's nose...

And now, go back and hover your pointer over each pic for more bizarre caption-ery!!! :P
---
Addendum 05/29/05 For you poor Firefox users, here are the hidden captions:
---
Caption #1 - George with moustache:
"...and this is George Fenniman for Lipton Tea... oh phooey! Ask your parents if THEY remember that one..."
Caption #2 - George on The Simpsons:
"I'm sorry, but this looks disturbingly like a penis with a face and a wig"
Caption #3 - George defending Ringo:
"Yeah, my George is bigger than your George!"
Caption #4 - The comely Mr Epstein:
"...and George, it won't get you anywhere to rub my bum like that...ohhh, a little more to the right..."
Caption #5 - the errant L:
"George laughs as Brian's nose goes to L"