(Originally posted on
mrbrianepstein on December 31, 2004)
---
PLEASE NOTE: Much of this post has been paraphrased
from the writings of Saki.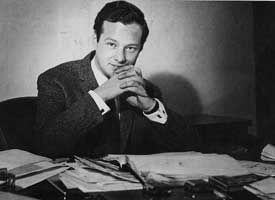 The (erroneous!) conventional wisdom about Brian Epstein is that ~ for all his promotional talents and honesty ~ he was a poor businessman for the Beatles! This widely-believed judgment is based just on one 1964 agreement, whereby Epstein trusted the weak advice of an otherwise highly-regarded gentleman, and was chewed up by sharks ... in the brand-new, completely uncharted waters of mass merchandising (of Top 40 pop stars).

From Saki : "To criticize Epstein for being ripped off on merchandising in 1964 is like criticizing The Wright Brothers for not using jet engines on their planes."

Please read this page scan.

This one very human and understandable misstep has been blown way out of proportion, partly thanks to the machinations of one Allen Klein. Klein lusted for the position of Beatles manager since the beginning of their fame. He used Brian's merchandising troubles as the basis for his brainwashing campaign of the drug-addled Beatles, especially John, to ditch Brian. After the end of touring in late 1966, to his dismay, Brian began hearing snips of rumour about what his boys might be listening to and were being pursuaded by ... and indeed, on infrequent occasions, John, Paul and/or George would cruelly allude to his "blunders" when in business-related conversation with Brian. They should have known better.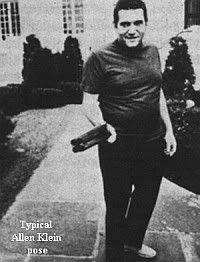 By his own admission, Klein heard on his car radio the announcement of Brian's death, snapped his fingers and said, "I got 'em!"

Today Brian is remembered for his one poorly-advised marketing decision, and thus he is effectively discounted for all the other superlative work he undertook for the Beatles. And Klein ended up ripping off, and ripping apart, the Beatles.

ALL pop artists (and managers) of the day were taken advantage of by a system that was stacked against the creators ~ and stacked in favor of the record companies and music publishers.

The evidence? Look at the Beatles' contemporaries. The Rolling Stones? Lost all their early publishing to ... Allen Klein. All the the early hits by The Who? Signed IN PERPETUITY to a publishing company. And eventually owned by ... Allen Klein! Herman's Hermits? All their recordings owned by ... you guessed it ... Allen Klein. The Kinks? Songs owned in perpetuity by a publishing company. (At least they were ripped off by some Brits!) That goes for ALL the big British stars of the 60's.


Even American songwriter-stars like Bob Dylan and Paul Simon didn't and still don't own their pre-1968 publishing. The music business didn't start being fairer with writers until the very late 60's.

The fact that John and Paul actually owned ANY of their publishing at all (till after Brian's death) was a testament to Brian's instinctive savvy to try and get it for them even though it was not the norm in 1963.

As usual Brian's actions ~ which were actually better than most of his contemporaries ~ are being judged with Monday Morning Quarterbacking. And because the Beatles were so much more successful than anyone else and have had their lives and career more scrutinized than anyone else ~ the errors (actually just the industry-wide iniquities of the era) seem larger.

Regarding the loss of Northern Songs being Brian's fault:

Some critics claim that the loss of Northern Songs, after it went public in the mid-sixties, was likely attributable to Brian's inability to create a forward-reaching agreement with Dick James and other shareholders, and it might well be that had he retained financial counsel he might have fashioned a publishing catalogue that could have remained under control of the songwriters.

Absolutely not the case. Not in those days.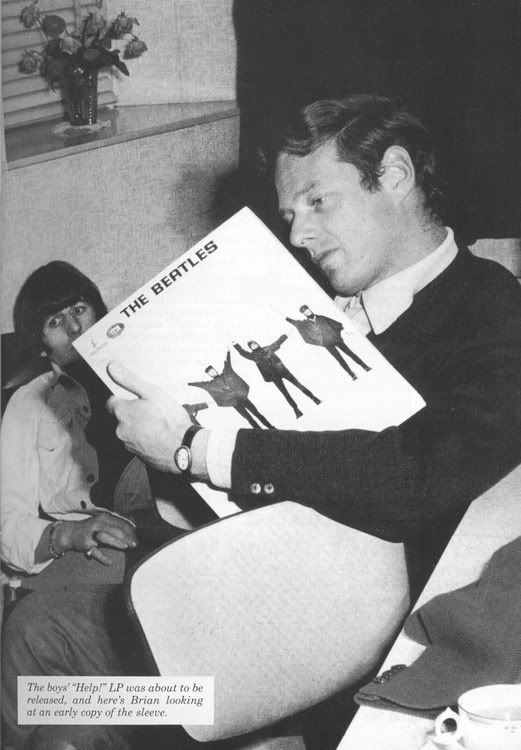 John and Paul owned a considerable number of shares each ~ and they were happy to receive the cash they both made when the company went public. It was just like a trendy late-90's Internet IPO offering. The reasons that Dick James subsequently (and rather sneakily) offered his shares to Lew Grade's ATV in 1969 (without first offering them to John and Paul) was because of the massive vacuum in the Beatles management after Brian's death.

John and Paul were fighting each other. There were rumors of a breakup. Stories about Apple and the Beatles going broke. And neither Ron Kass, Neil Aspinall, Allen Klein nor John and Paul would give him any assurances. Dick James was still MORALLY wrong in not offering his shares to John and Paul first. But there was nothing Brian could have set up in the prevailing business landscape of 1963 that would have taken account of those circumstances.

And ultimately the reason John and Paul lost their attempt to beat off ATV's offer was John's petulant refusal to sit down with some businessmen because they wore "suits and ties." Instead he lay down with the devil in a dirty blue turtleneck ~ and Allen Klein want on to screw the Beatles royally. A mere warmup for screwing the people of Bangladesh in 1971.

The contrast between the utter decency of Brian and the ruthlessness of Allen Klein says it all.


Today Brian is also ignored for his persistence in getting the Beatles to agree to Yellow Submarine. That persistence almost 40 years ago grossed the Beatles hundreds of millions of dollars since its re-release on September 14, 1999 ... which was 5 days before what would have been Brian's 65th birthday.


(Not a bad legacy for the man who was supposedly a bad businessman.)

About Brian's Yellow Submarine battle: The Beatles had not seen the point in doing an animated movie. Brian Epstein saw the long-term potential benefits of a film which would enshrine them for children of future generations.

(eppylover note: this movie is how I introduced my child to the Beatles, and it worked beautifully. Any other Beatles stuff would not have been half as effective.)

Brian persuaded the doubting Beatles to commit to contributing four new songs for the project. Even after they agreed, the film was seen as Brian's folly, and the Beatles would joke that if a song wasn't "good enough for Sgt. Pepper" that they should "give it to Yellow Submarine."

THANK YOU, BRIAN EPSTEIN. Your boys never said it enough.

__________
(eppylover note: Well, he never enjoyed being a "businessman" in the first place. He had the creative heart of a Calvin Klein or Christian Dior. He had a flamboyant, theatrical soul, which contributed to his being a promotional genius. Hell, he was not a "bad" businessman, just a reluctant one. A Legendary Pop Music Business Manager is what everyone expected him to be, and he very much enjoyed the status and the fame bestowed upon him through that title. But he totally abhorred, and more and more tried to avoid, the business world that had trapped him in its fatal vortex. Between a rock and a hard place, I'd say! Damn!)