CLICK FOR LARGER IMAGE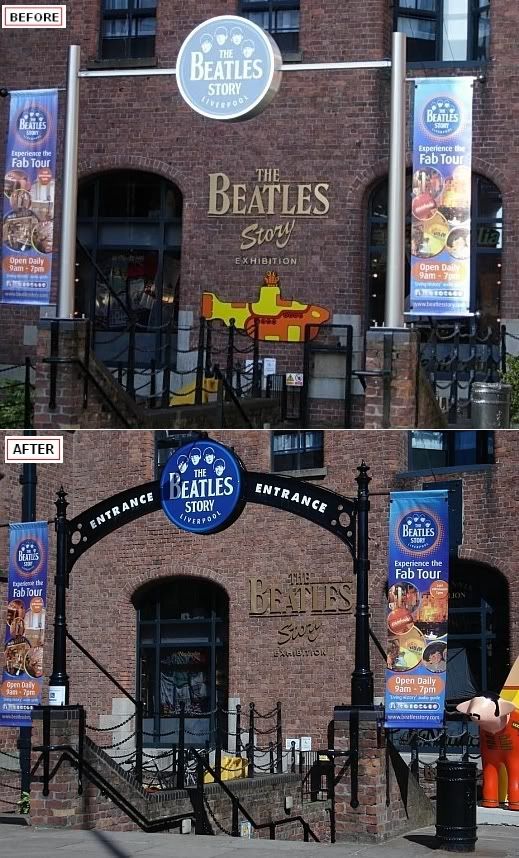 Yellow submarine stolen from outside Liverpool's Beatles Story
Thieves have stolen a model of the Fab Four's iconic yellow submarine from outside The Beatles Story. Attraction bosses are now appealing for the 5ft wooden sub to be returned to the Albert Dock venue. They will give £100 if the much-photographed model is handed back in one piece.
Source: Liverpool Echo

~*~*~

Why does this story amuse me so much?


Well, not nearly as much as when Paul's wax head was left on the train, but still.
(Another story on the Macca Head Fiasco)(LOL)

~*~*~

Okay. If a super-valuable Brian thingy goes missing, hey, don't look at me, okay?

*christine runs and re-checks the lock on her closet again*


Another link on the BeatlesNews.com site: Micky Dolenz says about his latest show: "I'll tell a story about meeting the Beatles in London in the '60s and going to some of the Abbey Road recording sessions..."
(See entire article here)

The eppylover so wishes she could get a message to Micky, arsking if he would please go into detail about his meeting with the then-heavily sideburned Brian ~ as proven by a few photos I have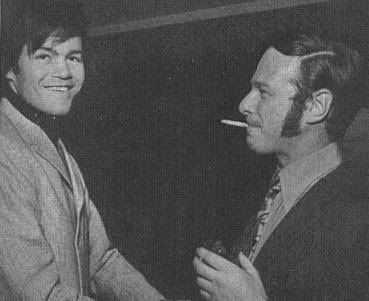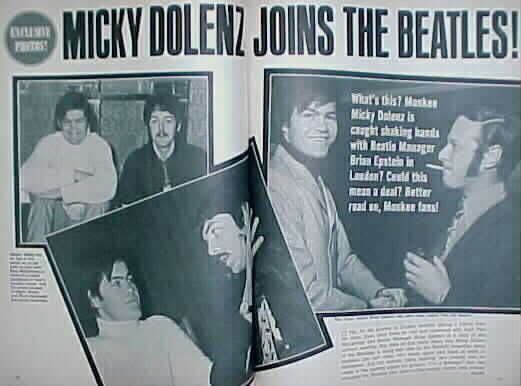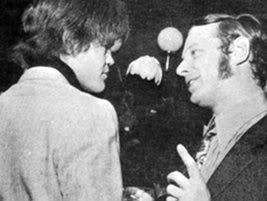 Probably he wouldn't want to disclose exactly what was actually going through his head at that point ~ Micky's got kind of a WTF look on his face there, but it might have been the drugs, LOL ~ however, in any case, anything (un-tawdry, of course) said about Brian from a different standpoint, trivia or not, would be so nice. :)