Yes, this WOOT Shirt image tells you what the christine really feels like at this time in her life...

...except I'm also carrying a baby bird! LOL

Here's our couch, purchased through Craigslist for $200!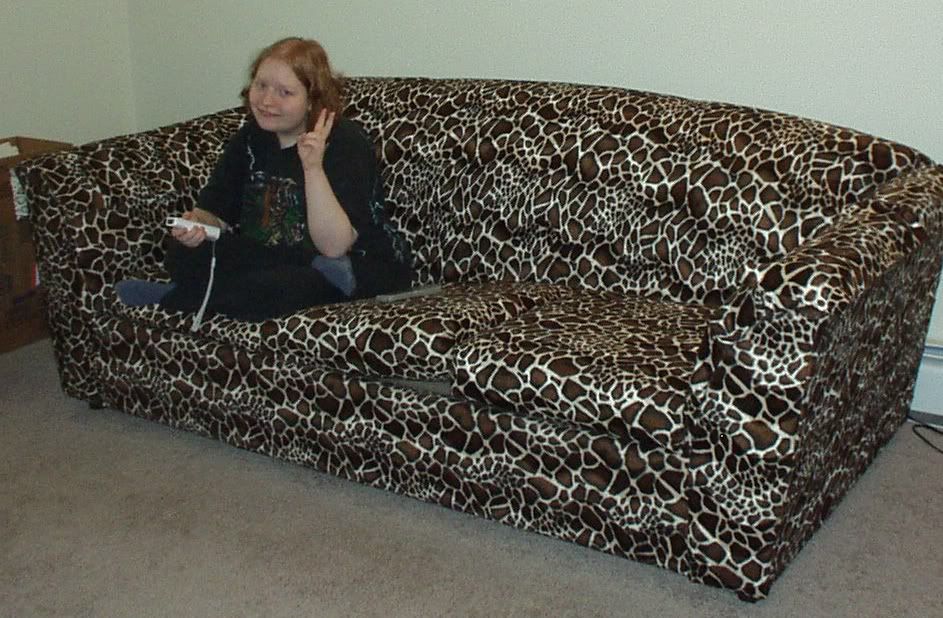 (Click to see the pole lamp in the background that we bought from Target
~ and surprise of surprises, I actually assembled my own self!)
Yeah, the top bulb is a blue one. How veddy artsy of me.

Also, we finally got all that hair cut off! Since there was more than ten inches from each of us, the lady cut it for FREE ~ she donates it to Locks O' Love and they pay her for cutting it.
We still gave her a big tip.

My hair needs a styling of some sort ~ just a plain cut like this looks like Miss Swan from MAD-TV...!