♥ Happy Brian Epstein's 74th Birthday! ♥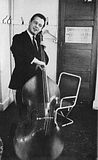 Also, Happy Birthday today to
absolutetwaddle!!!


Not to mention today being INTERNATIONAL TALK LIKE A PIRATE DAY.



The Official

Talk

-

Like A Pirate

Day Web site. Because we're guys, and because we can.

www.

talklikeapirate

.com/ - 4k -

Cached - Similar pages - Note this



Leigh, I hope your Brian's party honoring our Eppy is a great success!
If somebody takes pictures, please consider sharing them with me...?

---