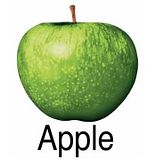 An interesting tidbit about Brian's involvement with Apple Corps ~

From Beatles expert John Whelan ~
Question: I've seen many video clips where John and Paul are in the United States announcing the formation of Apple records. Was Apple their idea to begin with?

Answer: No. According to Cynthia Lennon in her book, A Twist of Lennon, Brian Epstein had the idea of creating Apple:
"Public appearances stopped and Brian was in many ways left on the shelf. It seemed that he had done his bit and would have to come up with something else which would excite the boys and involve them in business with him. The idea Brian came up with was a company called Apple. His idea was to plough their money into a chain of shops not unlike Woolworths in concept - Apple boutiques, Apple posters, Apple records. Brian needed an outlet for his boundless energy. He wanted to be wanted."
[page 146]
Cynthia's comments are also backed up by John Lennon:
"Apple was presented to us as a reality by the Epsteins in '67 before Brian died. Brian and his furniture salesman brother, Clive."
[page 248, Chet Flippo's Yesterday: Unauthorized Biography of Paul McCartney]
Another factor at play at this time was that the Beatles' own accountants advised them that in order to avoid paying £3,000,000 in tax, that a business be created to defer that money away from the "Taxman."

Thus, Brian created Apple in April, 1967.

On the back cover of the Sgt. Pepper album (released on June 1, 1967), an early hint of the company name appears in the lower right-hand corner where it says: "and The Apple." The Apple logo first appeared on the inner-gatefold sleeve of the Magical Mystery Tour album (released on December 8, 1967). Apple's first act, Grapefruit, was signed by John Lennon on December 11, 1967.


---
Spread the Eppy Love
~*~ ♥ ~*~
While you're thinking of it, please add Brian Epstein to your list of
LiveJournal Interests
---