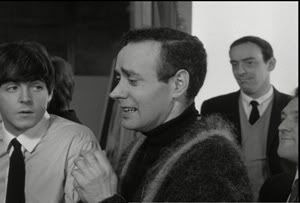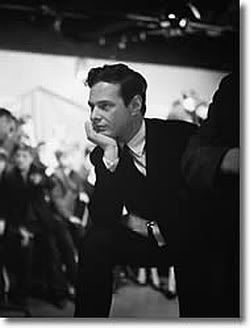 The following stories were featured on
What Goes On
Monday, August 25, 2008:
1. A fan's fab memories of Beatles' yesterdays

Frieda Kelly was at the Beatles Convention in Liverpool yesterday to give a talk about her years as secretary of the official Beatles Fan Club. "When I started, there were about 200 members, but when the whole thing exploded worldwide there were about 40,000," said Frieda, who was barely 17 when she took over the club.




Excerpt from Freda Kelly article:

She initially shared a small office in Liverpool with Brian Epstein's secretary, Beryl Adams, who has also sadly died ...

"(George) would come into the office and I would give him a pile of books of photos and say 'while you're in with Eppie (Epstein) could you sign these?' And he would – every one."

Frieda was held in very high affection by not only Eppie – "he did have his moods, but I learned to stay clear when he did" *christine snickers* – but The Beatles also, who would buy her presents such as jewellery and handbags as a thank-you.




2. Victor Spinetti visits Mathew Street Festival

Victor Spinetti <—(I like the old post under this link), a friend of the Beatles who appeared in A Hard Day's Night, Help! and Magical Mystery Tour, made his first visit to the Mathew Street Festival in Liverpool in 27 years and described the Fab Four as "very special people." A new film, Memories of the Magical Mystery Tour, narrated by Mr Spinetti, was also premiered at the Beatles Week convention.


To read the complete news stories behind these headlines, go to www.WhatGoesOn.com
----------------------------------------------------
WhatGoesOn: Where Beatles fans refuse to Let It Be
----------------------------------------------------