Whoa! Hahaa.
Don'tcha love it when the press innocently hand the boys
straight lines on a silver platter?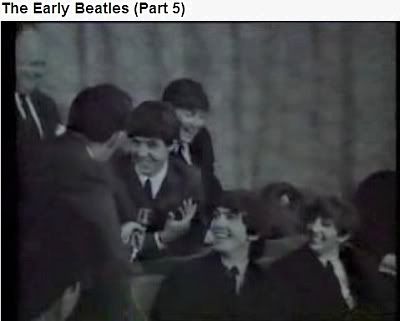 Like,
"How did you find the taste of the fans?"

And they all experience a naughty chuckling spell.
And Paul answers with something like, "...but they weren't salty."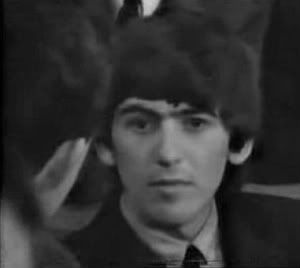 Reporter to George: "Did you get a chance to get away from anybody at any time during the trip?"
George: "Yeahyeah..."
Ringo: "He got away from me twice."

Here's the part of the video where these exchanges take place ~ originally shot by the Maysles Brothers and eventually released as The First US Visit ~ First aired on UK TV in 1985 as part of a show called "The Early Beatles" ~ a compilation of Beatles footage from Granada TV's archives from 1962-1965.

I love the Brian part at the beginning of this segment. It always makes me laugh to hear Eppy exclaim, "That's marvelous!" because it reminds me of Billy Crystal playing Fernando Lamas.

Then find the rest of these uploads from The First US Visit / "The Early Beatles" in the "related videos" column on YouTube. Well, you will find them, until they get pulled for copyright infringement, of course. :(
Part 4 has a very nice Brian bit at the end (starts approx. 4:55), which segués into more Brian in the beginning of Part 5.

A few Bri-caps from Part 4
He practically lived on the telephone...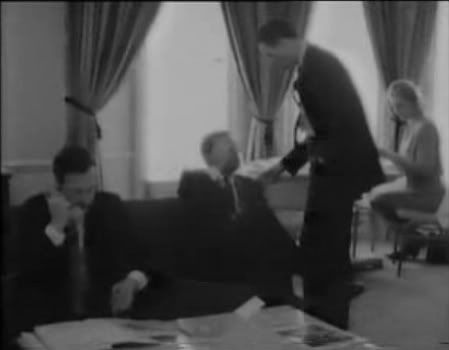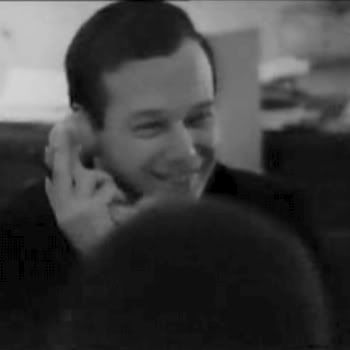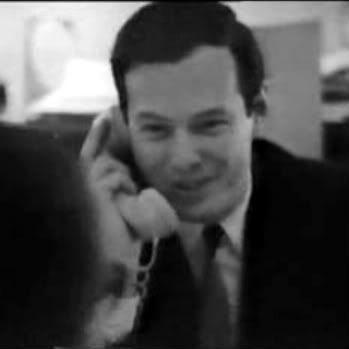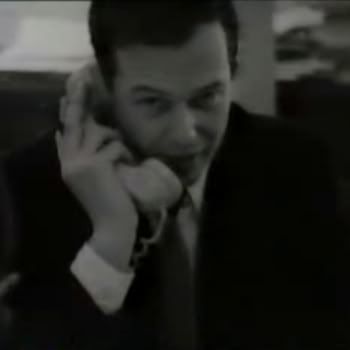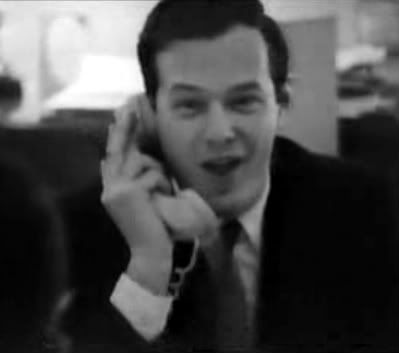 (I've been trying to think up crazy icon captions for these pics)

I dunno why they call this "early" Beatles. Pretty early for America, yeah, but if you had arsked them, they would have probably called it the "somewhere in the middle Beatles."

1964 and 1965 must have been the most satisfying years of Brian's life. :)


---