Wow. wow.
So often I get asked,
"How can I know more about Brian? What do I read?"
... this is it!

Someone on eBay is selling the other BEST book ever written about Brian Epstein!
The Man Who Made The Beatles
~ until Wednesday, May 14. Starting at 99 cents!

For Beatle fans, it's a "must have" ~ no doubt about that.

Starting at 99 cents?
Unheard of. At this price?
The heavy hardcover edition? And only $4 shipping?
I would SO buy this myself if I didn't have it already!

Dang. At the risk of sounding like an advert ~ if you are an Eppy lover, or even if you are just someone who has wondered what's the big deal about who some people refer to as merely the Beatles' manager... YOU have to have it.
If I had any money, I would buy this book (and the Geller book) for everybody.

From a review of Debbie Geller's book:
For me, the most touching moment in the book is the story of Epstein spending a Beatles concert at the back of a hall letting himself go, screaming along with the girls in the audience.

The stock footage of girls screaming and crying at Beatles shows has over the years become a bit of a joke, a way of saying, even for some people who participated, "Look at those crazy kids." But there has never been anything crazy about those kids. Epstein responded to the Beatles in a way that has little to do with his homosexuality and everything to do with the ineffable, surging joy the band communicated.

One has never had to be a straight teenage girl or a grown gay man to fall in love with the Beatles. I'm a straight man who has been in love with them since my father kept me up to watch their debut on "The Ed Sullivan Show." I knew in my gut why those girls were screaming, and when I see the climax of "A Hard Day's Night" I know in my gut why they were crying, because I'm usually crying with them. The Beatles provoked the feeling Lester Bangs once described watching Elvis: "an erection of the heart."

"In My Life" settles once and for all the question of who the fifth Beatle was. For the best years of their career it was Epstein, who carried the same torch as millions of other Beatles fans. Tomorrow, the fifth Beatle will be whoever hears their music, or sees their movies, and falls just as deeply in love.




Getting back to the Coleman book on eBay. Even if bidding goes up over $6, it's still cheaper than everywhere else.

It's the totally fascinating, lovely, comprehensive and complete biography of Brian, and a big part of it looks at the Beatles part of his life from the Eppy perspective (of course).

(Also, when the movie comes out, you will have a much deeper understanding of anything that might otherwise whiz over your head.)

This and the Debbie Geller book The Brian Epstein Story
~ Here are the latest cheapest prices on that one ~
these two books are totally equal but so very different, yet both so trustworthy.

Taking into consideration that shipping from
regular booksellers tends to be higher than $4,
let's compare with some prices from

Amazon ~ The Man Who Made The Beatles

Barnes & Noble ~ The Man Who Made The Beatles

Finders Cheapers ~ The Man Who Made The Beatles
(I like this site)

Alibris ~ The Man Who Made The Beatles

Abe Books ~ The Man Who Made The Beatles

Go ahead and look at the various prices. You know you want to. XD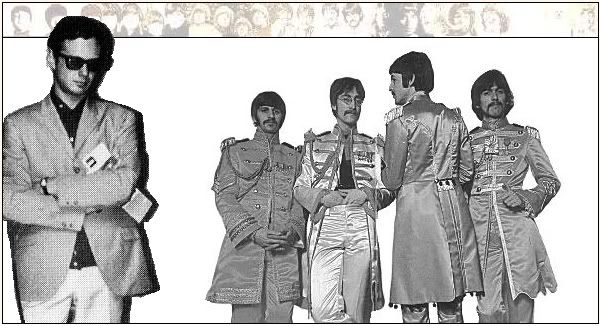 CLICK PIC