ARI HEST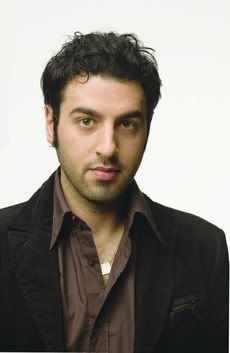 This guy is really, really cute. The type of look that I go for.

Just think how much hotter he'd be if he'd shave his damn face, though!

Augghhh. That's just a thing with me. Whiskers.

Whatever makes these modern guys think looking like a stinky bum is attractive, I will never know!

Could you in your wildest dreams imagine Brian looking that slovenly?

Oh well, aw heck, I know. I'm just an old lady, set in her ways. Hahaa.

But guys ~~ hey, either grow a beard or don't!


_____________
TEG is actively producing television commercials and music videos.
Recent projects include singer-songwriter Ari Hest's "So Slow" and furniture company Just Cabinets' 2008 national television campaign.

If you have commercial or music video needs--from conceptualizing and directing to producing, editing and scoring, contact Jonathan Leeder at jonathan@starpolish.com.

---