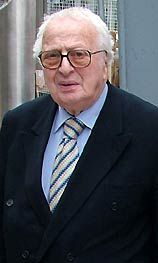 The Epstein family
attorney speaks out
Liverpool Echo, Oct 12, 2007

An article by Rex Makin ~
AND THE EPPYLOVER'S COMPLAINTS ABOUT IT ~
Some 40-odd years ago my next-door-neighbour Brian Epstein called in to see me with regard to the ascent of the Beatles. He told me he was to replace the drummer Pete Best with Richard Starkey, otherwise known as Ringo. I think it was a class situation.

There has been much trumpeting recently that Ringo is to be the big kick-off for 2008.

He has not manifested for some time, it appears, any particular interest in Liverpool and is living in Monaco to enjoy his royalties. I cannot discern any contribution made to the city and cannot understand why all the fuss is being made about his return next year.

Perhaps he can be induced to leave a little bit from his tax-free income behind him for various good causes here.

A national newspaper columnist asked the Culture Company whether Ringo and Paul McCartney might still be persuaded to appear together next year. A spokesman replied, "We don't know what will happen but I can confirm we definitely won't be getting John Lennon and George Harrison." What shocking taste.

This prompts the question, who is in charge of the PR work for the CC?
The eppylover says:
Regarding Pete Best, I don't know what he means by a "class situation." That term can mean so many things. It's obvious to me that, as nice a guy as Pete was and is, there were enough reasons that the boys thought he wasn't Beatle material ~ not the least of which was he didn't possess the Beatle sense of humour.



He whines about Ringo's lack of "any particular interest in Liverpool" and lack of "contributions to the city," etc. This attitude obviously stems from the fact that Makin has no idea whatsoever what it was like, and is like, to be a Beatle.



He asks, why all the fuss about Ringo's return? Well, duh. Because the world loves Ringo and Paul, and they are the biggest draws for tourism that you could ever imagine. So why should Ringo be obliged to put any personal monies into "the city" when his very presence is worth far more?



As to "We won't be getting John and George" ~~ Rex gasps, "What shocking taste"...! Feh. Big deal. Seems to me that both Lennon and Harrison would appreciate that little joke. Lighten up.

To explain my above comments ~ I just had to put my two cents in when I read the Makin article, sorry. I don't dislike or disrespect him, but whenever I read anything of his, it puts me more into an understanding of what Brian meant when he referred to "the provincial world of my Jewish family."

Another article on Rex Makin ~
Liverpool bestows high honor Oct 13, 2003

---