I would truly be a bad aunt
(well, worse than usual)
if I failed to announce...
that niece Kelly
produced a lovely
offspring yesterday
morning.

ALLISON THE BABY BURRITO
Welcome
Miss
Allison!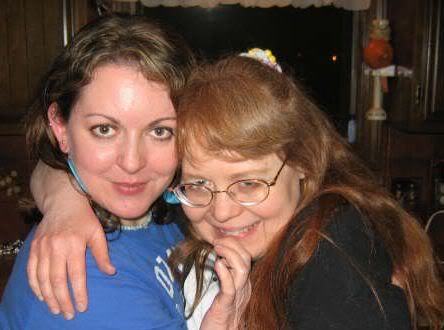 This is Kelly with her old aunti-chris
draped tipsily upon her,
New Year's Eve 2006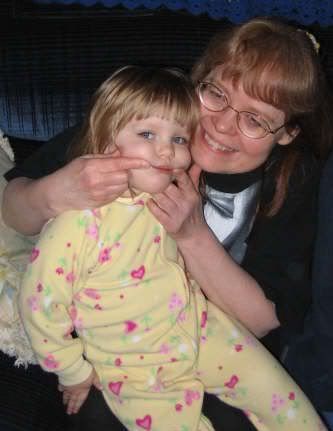 This is Kelly's other kid, the Emily ~
who insisted mightily that she be
photographed on Christine's lap ~
and then refused mightily to smile.
The tipsy Christine attempts to facilitate such,
with obviously negative results.