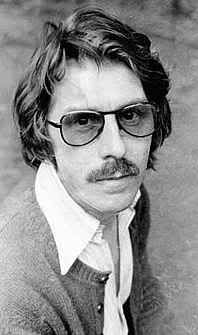 Can't go to bed tonight without giving a slightly belated (since it's after midnight) tribute to the awesome Derek Taylor, who died 10 years ago September 8.

Besides the superb work he did for Brian and the Boys, he did the world's greatest job of taping Bri's dictation, transcribing and ghostwriting "A Cellarful Of Noise" ~

Derek was dead dishy to boot. ♥

Very, very nice page of writings about Derek Taylor

I'm gonna take a chance and, without watching them
first, post the links to three YouTube vids showing
Derek Taylor and George Harrison at the 1984 press
conference for Derek's book "Fifty Years Adrift."
Enjoy.
http://www.youtube.com/watch?v=rWbGNZ45Qg0
http://www.youtube.com/watch?v=-RejU8FY3AI
http://www.youtube.com/watch?v=zvRiqcJCTwg

See mustache-less Derek sitting next to Ringo
with the entire tour party
(minus Brian, for some reason...
is he hiding? ~durn modest Eppy~
or was he taking the pic? hahaa, I doubt that...)
in Australia June 1964: http://www.johnnychester.com/beatles_photo.html

Goodnight now!

---