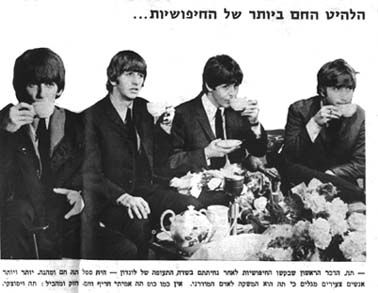 On August 5, 1965, the Beatles were scheduled to give a concert in Ramat Gan Stadium. Most of the tickets had already been sold, and then the concert was canceled. This decision is usually attributed to the narrow-mindedness of the education minister at the time, Zalman Aranne.

CLICK PICS FOR LARGER IMAGES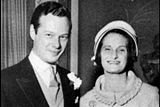 This week the story behind the story was revealed for the first time.
Malka Epstein was the mother of Brian Epstein, who discovered the Beatles. One day in 1962, wanting to impress her relatives in Israel, she suggested to her son that he organize a concert there for the band. Epstein called the impresario Giora Godik. Godik, who had not yet heard of the Beatles, turned down the offer. Instead, he brought in Cliff Richard, who scored a big success. Godik later realized his mistake, but by then the concert rights had been acquired by a competing agent, Yaakov Ori.

Godik never forgave himself for the blunder of his life and decided that no one would benefit from what he had missed: It was a case of either me or no one.


His lawyer, Alex Zak, remembers that the two traveled together to Jerusalem and that Godik told everyone he encountered that the longhaired foursome constituted a terrible cultural threat and were liable to corrupt the souls of Israeli youth. The members of the Knesset Finance Committee believed him, and refused to allot the foreign currency Ori needed to underwrite the concert, which was therefore canceled.

So it's an ego story, not a tale of cultural ideology.

The revelation was made in the documentary film "Waiting for Godik," directed by Ari Davidovich, which was screened this week within the framework of the Wolgin Award competition at the Jerusalem Film Festival.

This musical documentary is being made about the guy who lost Israel The Beatles, yet who is nevertheless called "one of the prominent symbols of Israel's happy 60s":
Waiting For Godik


---