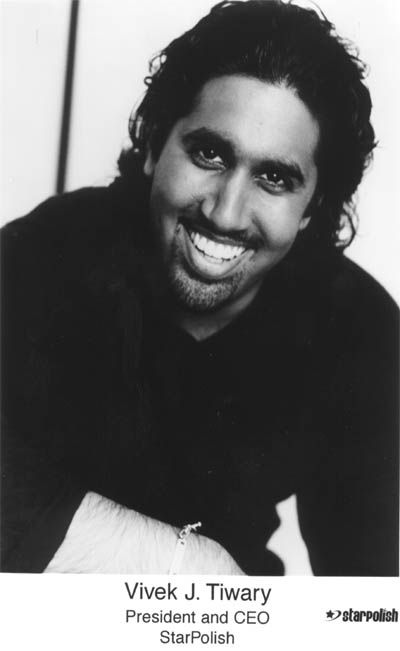 New Post From Vivek!


June 08, 2007 - 09:53am
Wow. It's been a long time since I wrote, hasn't it? Well, rest assured that "The Fifth Beatle" is very much alive and in development. We've been hard at work casting-- which those of you in the film industry know is a long, important process that requires a lot of patience... my least favorite virtue :)

And in the interest of not having rumors fly, it's best that I keep mum on our behind-the-scenes efforts for now...

In the meanwhile, I've been directing music videos. I just wrapped one for Columbia Records recording artist Ari Hest, which you can view on
YouTube.

I love writing/directing music videos-- it's a great way to merge my passion for film and music. You'll see from this video that I try to make my music videos narrative, like little films with little stories... I suppose those are the types of music videos I grew up with in the 80's-- Remember the classic music videos by Duran Duran, Michael Jackson, Def Leppard, etc.? Whether or not you like those artists, you can't argue with those videos! They were amazing.

I'd argue that was a sort of "Golden Age" for music videos. These days, those sorts of true filmic music videos are a rarer breed-- a development that probably followed MTV's playing less and less videos...

Since it's harder to catch a music video on TV, I suppose today's directors generally feel it's better to focus on visuals over narrative, to grab the audience's attention ASAP. With short attention spans, isn't a narrative a bad thing? Well, I think that mentality doesn't give today's audiences nearly enough credit. And I think/hope that the pendulum is swinging back to the narrative form, as the Internet becomes the dominant medium on which to see a music video... since videos are now easily available, more bands are making them, music fans can find them more easily, etc... It's a beautiful thing.

Anyway, enough music video ramble from me. I hope to have some "Fifth Beatle" news I can reveal soon... Stay tuned...

Vivek J. Tiwary
Writer/Director the forum lately ~~ I think it's almost time for a little more action there.

One thing's for sure ~~ when Vivek gets ready to tell us more, I'm gonna try to make that forum explode with excitement!


Anybody got any suggestions?
---