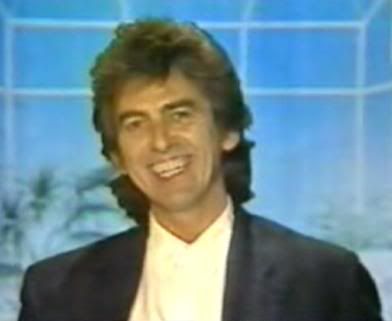 February 9, 1988 ~~ In Hollywood, George makes a live satellite link-up with the "Ray Martin Midday Show" in Australia.

This fiendish thingy was brought to my attention by AbbeyRd.net newslinks ~~

Part 1 of
(and I'm quoting directly from Abbey Road News)
an "interview with George Harrison on an Australian TV Show taped in Feb. 1988 just after The Beatles Induction into the R&R Hall of Fame.

George talks about his new album at the time "Cloud 9", and his relationship at the time with Paul & Ringo as well as the Induction ceremony which Paul boycotted.

It is in two parts. Great Interview, George in a talkative mood!!"

Part 2 is at ~~ http://www.youtube.com/watch?v=CETR-zQTzdc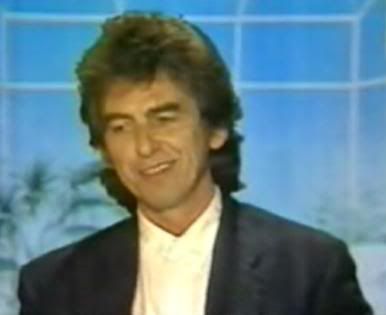 BTW, if you want to save any of the YouTube vids you see, there is a utility called http://www.tubesaver.net/ you can try.

---