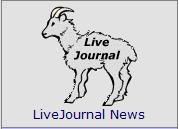 Coming Soon
Copied from the News Page:

Private messaging -- Finally, we're adding a way to send messages within LJ!

There will be the privacy options and spam management settings you've come to expect from LJ, plus archives of deleted messages and, believe it or not, an easy way for you to manage all of your notifications that have been piling up.

Improved Directory Search -- We've spent a few months working to improve this feature to run faster and work better! As promised last year, we're also going to open it up to Plus users.

It'll be released in stages, and eventually we'll also add a better interface for all our search options.

---