How do you know you're watching a Jewish Scene in a Hollywood Movie?
In the background of every scene there is a Menorah
and at least one painting of some sad fiddler.



Jews ALWAYS speak with European accents,
even if they were born in Nebraska



Conservative or Reform rabbis are ALWAYS young
and wear yarmulkes perched on top of their heads
like gentiles at a Bar Mitzvah.



Orthodox rabbis are always old, with accents and long beards.



Answering questions with questions
is how the rabbis are made to look sage.




The shiksa is ALWAYS blonde and voluptuous but has a 'good heart.'



If you want a non-Jewish actress to look Jewish,
put an ugly tichel (headscarf) on her head
(she STILL looks non-Jewish).



Bubbes are always old even if its their first child's first child.



Bubbes always have their hair in a really ugly bun,
and they always look misty-eyed.



There is always a blue-box in the background.



There is always a map of Israel on the wall
(does ANYONE have a map of Israel?)



There is always a man called David and a woman called Sarah (pronounced seerah), a deceased brother who was killed in either the 6-Day or Yom Kippur war, and an aunt who never married who lives with her sister and brother-in-law.



All the lead parts are played by brunettes with long noses.



All the shaygetzes (non-Jewish boys) are Brad Pitt look-alikes
and would convert, but instead are turned away
while she marries her mother's best friend's son
who is ALWAYS a nerd, short and ugly ~~
she marries him because it was 'arranged' years before.



ALL marriages are arranged, even in the most assimilated families



Required Grande Finale:
Breaking the Glass and a mixed family Horah wedding dance.

Y Y Y Y Y Y Y Y Y Y Y Y
Jewish Hollywood Moments
from JLTV ~ "America's Chosen Network"



---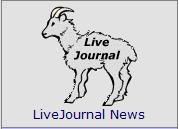 My Impossible Dream:
LIVEJOURNAL 4 LIFE!
LJ News ~
"Permanent Accounts" are going on sale in June!
---