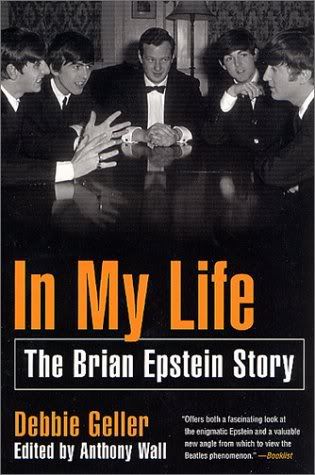 Click to go see this auction,

but hurry ~~ it ends today at

5:48pm Pacific, 6:48 Mountain,
7:48 Central, 8:48 Eastern time.

Under these conditions,
anybody who doesn't buy this,
who doesn't have it already,
is seriously sad.

After all, it's only 45 cents plus $2.65 postage!

Eppylover says:
"In My Life" is the best Brian bio ever written ~ it's every bit an equal
(actually a completion or complement) to "The Man Who Made The Beatles" by Ray Coleman.

Publisher's Note
"The life and tragic death of Beatles manager Brian Epstein is
chronicled through interviews with family, friends, and colleagues
and excerpts from Epstein's own never-before-published diaries,
in a biography that sheds new light on the early days of the Fab Four."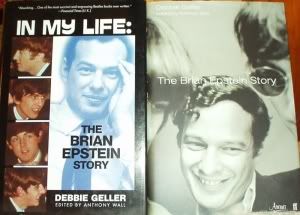 If I didn't already own two versions of this book,
with these two different covers,
I'd buy the damn thing myself.
Again.