~*~*~

Article courtesy
of Eddie Grassham

~*~*~

From
Alma Cogan.com
"The Alma Cogan International Fan Club"
Official Web Site ~~

A fascinating article written by Alma's
last recording producer, David Gooch.



---



IT WAS in 1965 that I joined EMI Records, following the departure of George Martin who had left to form his own independent company and studio. After the British Equity actors strike against the commercial television companies, work for a young man dried up and I produced a number of recordings for a budget label. This led to the production of a series of three cast albums for the new and then-secret label Music For Pleasure (MFP) and the arrangement was that if EMI liked my work I would join the company as a full time A & R producer. Happily they did and the following three years or more were spent between Manchester Square and the now famous Abbey Road Studios.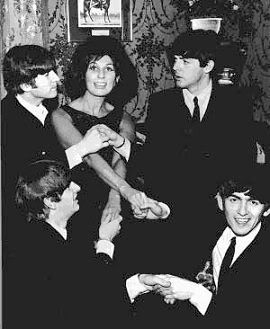 In those far-off days, The Beatles and Rolling Stones were the names to beat, and launching new 'pop' acts became difficult because of the amount of resources lavished on Brian Epstein's stable of performers, one of which was the young Cilla Black, who had success with such as "What's It All About, Alfie?" and covered the hits made popular by Dionne Warwick in the United States. Strange as it may seem now, a hit across the Atlantic by an American star was rarely a hit by the same person in Britain - the song would be 'covered' by British talent. Every label had its share of young star performers, for example, Pye Records had Sandie Shaw, Decca had Dusty Springfield and EMI had not only Cilla but Helen Shapiro as well. All young, fresh and with hit recordings.

As fans of Alma will know, she was first recorded by the late Walter ("Wally") Ridley and then later by Norman Newell, with whom apparently she had some disagreement. Although LPs were available, an artist rarely was allowed to make an album unless there had been a very recent success, and stars who had been with EMI for some time actually had their contracts expressed in so many 'sides" which the company guaranteed to make, at their expense. Unlike American companies, and in Britain, Decca, EMI paid all the expenses of making a recording; the orchestra, the conductor, the arranger, back up singers, and of course, the studio time. The royalty an artist received was expressed in pennies per side (and these were in the pre-decimal currency).

So it was that EMI decided that Alma Cogan's contract was not to be renewed. In EMI's view, despite her past successes, she was neither young nor fresh and had no recent hit recordings. Additionally, she was thought to be 'difficult 'since if there was a problem she would go immediately to Sir Joseph Lockwood, the Chairman of the EMI Group, and he would intercede or resolve the issue. To satisfy the contract - and Alma herself - it was decided that all the remaining sides that were owed her would be recorded to form a long playing album, which is where I came in. In one of my first meetings with the General Manager of EMI Records, Ron White, he told me of all this and that I was to produce all of Alma's sides, giving her virtually anything she wanted. It was mentioned that she had involved Andrew Loog Oldham, of Rolling Stones fame, but that the company neither wished to pay for this nor did they consider that these productions were up to the standard which they required. Alma had indicated a wish to make an all-Beatles album, but the company felt that too many similarly themed albums were available and consequently that was the only caveat on the selection of the material.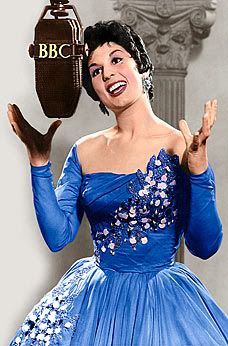 A letter I received for Ron White requested me to "put your thinking cap on", which led to our first meeting. This was to have been tea at the Dorchester Hotel in Park Lane, but for some reason on that particular day, there was no service, and we repaired to Simpsons in Piccadilly, the well known clothiers that then had a popular restaurant. I had a fine line to tread, between pleasing the company and pleasing Alma! I took the path of least resistance and told her that she was too big a name to compete with the likes of Sandie Shaw and Helen Shapiro, and that she deserved recognition as an established star. In anticipation of Norma Desmond in 'Sunset Boulevard' (I had not then seen the picture), I told Alma "you're big" and that she had no need of attempting to emulate the success of her younger contemporaries. Between the two of us we chose the material now heard on the album "Alma".

The circumstances of the recording were, to say the least, unusual. At the time it was not generally known that Alma was ill, and it was arranged by my office that we would record the album in two, three hour sessions, to be remixed later. A vast orchestra was assembled in Studio 1, a studio used for symphonic and opera recordings but, unfortunately, our star was unwell, supposedly with a bad cold or the 'flu, and could not attend the recording. At the time, the Musicians' Union forbade making backing tracks to which a singer could record the voice later, and so special permission had to be obtained to continue. Stan Foster, Alma's musical director, set to work with myself in the booth and then, on playback, Alma would listen to the tracks by telephone. For reasons which remain unclear, there was no outside line in the control room and I was obliged to use a public call box which was located in the hallway outside! Occasionally she would ask for a change in the tempo or some other modest alteration, but I found her to be tremendously professional. It is here that I must, once and for all, put to rest the oft-repeated rumour that one or more of the Beatles played on some of her tracks. Although Alma was friendly with "the boys" as she called them, and had offered to introduce me to them when they happened to be at the studio once while we were working, none of them sat in or played any instrument on either session - not even a tambourine or triangle. In fact I had declined Alma's offer - I did not wish to appear to be presumptuous and in any case, I had frequently run into them at the offices of Dick James in the Charing Cross Road in 1964, a time when they could walk down the street still unrecognised. Perhaps, if I had accepted the offer, my life might have been different to what it has been!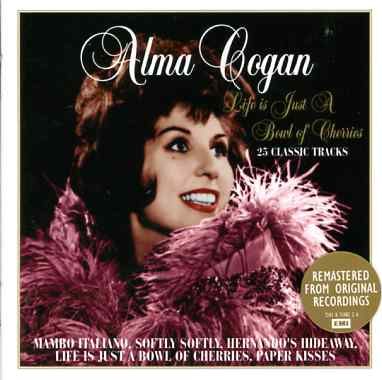 After the orchestral tracks were completed, they were reviewed by Alma who chose one of several takes of each number and then she recorded her voice to those tracks. Mixing them to her satisfaction was not the easiest of tasks and she was very particular about the balance of her voice to the orchestra and the amount of reverberation (echo) that was applied. Today, some of that may seem excessive, but that is what she wanted. It was the intention to release at least one as a single and on this we some disagreement, the only one to occur in our relationship. I scheduled what is now the rarest of all Alma's singles, "Let Her Go" backed with "Yesterday" (Columbia DB 7757), the rationale being that this showed her in a rather different light, a contrast to the material for which she was known. But Alma had other ideas! Of course, Sir Joseph was invoked, the record was "withdrawn" and was followed by the release of "Eight Days a Week", with "Help!" as the 'B' side. To her everlasting credit, she worked extremely hard to make this the great success it became. Every disc jockey and press agent in her book received a call, and despite her health situation she made exhaustive personal appearances. In the middle of all this, Alma, Stan and myself flew to Cologne to record a German version of "A Lover's Concerto" which used exactly the same orchestration as we had recorded at Abbey Road, but played with a German orchestra, the players of which were rather more staid than their London counterparts. For this though, Alma did record "live" with the orchestra. Meanwhile, "Eight Days a Week" was heard and featured on countless radio shows and became the success that all of us wished for.

It was then with great shock that I was awakened by my secretary, Barbara Streek, to tell me that Alma had died. There had not been a hint of illness and whatever she had been suffering was borne with great forebearance. That morning was spent sending records to the BBC, some especially cut on acetates of her new album. Somewhat to my surprise, Wally Ridley was interviewed about Alma's career - after all, he discovered her, but I had made her last successful recordings. Nevertheless, Mrs Cogan (Fay) called me and asked me, not Mr Ridley, to "sit shiva" with the family at the flat in Kensington and then later, to accompany them in the family car to the funeral. Knowing that a head covering was required for men, I bought a fashionable black corduroy cap in Carnaby Street just for the occasion. Alma had never been a practicing Jew and it was said that it was her uncles who wanted the traditional funeral. Everyone who was anyone in entertainment was there, a rite in which mourners filled in the grave immediately after the coffin was lowered into the ground; I do not recall that Alma's boyfriend, Brian Morris, tried to throw himself in, but most of the men, including myself, shovelled in some of the earth, a most unnerving experience. As the light began to fade, Fay and I and other members of the family drove back to London in the gloomy light.


But, as they say, the show must go on, and a posthumous, memorial release was required. I chose Alma's own composition, "Now That I've Found You" and even though Norman Newell and I had never been in the least friendly, for the 'B' side, I selected "More", for which he had written the English lyrics, so that he would be associated with her last release. In January of 1967 I flew to Los Angeles to be interviewed by what was then MCA Records and, since the Labour Government had recently introduced a wages and prices freeze, which barred me from accepting a new contract and salary increase from EMI, I decided to resign my position. S.A. Beecher Stevens, a man of no particular ability, had succeeded Norrie Paramor to become head of A & R having received a "golden handshake" from Decca and we did not see eye-to-eye, which made the decision that much easier. My work with Alma was completed and when released I knew the album would be a wonderful memorial to a great star and truly lovely person. Quite by chance I recently read a review of the CD release on iTunes, which kindly said it was "without a flaw in evidence".
Praise indeed!


David Gooch
Los Angeles, California

© Copyright 2007

---
According to Alma's Wikipedia entry:
Although some sources cite Andrew Loog Oldham as the producer of the singles which appear on the subsequent album Alma, this is incorrect. The producer of the singles and of the album itself was David Gooch who, in the fashion of the time, was uncredited. It is thought that during Cogan's lifetime, Oldham may have remixed one or more tracks, but contrary to popular belief, those were not released.
---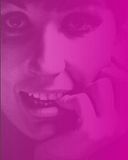 Go to Alma Cogan.com.

Click the "Video" button
and you'll find a link
to a VERY cute bit where
she clowns around all
silly-like with John Lennon.


---