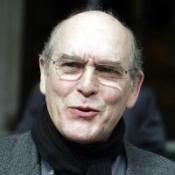 from the Kansas City Star
and many other publications
Neil Aspinall Quits Apple Corps!
The Associated Press
Apple Corps., guardian of the Beatles' commercial interests, said Tuesday its chief executive, a longtime friend of the Fab Four, has quit.

Neil Aspinall, a school friend of Sir Paul McCartney and George Harrison, was the band's first road manager and would drive them between gigs in his van.

He later became their personal assistant and in 1968 was given a management role at Apple Records, the band's own record label.
Aspinall, now 64, was executive producer on the top-selling "Beatles Anthology" album and was behind other successes, including the "Beatles One" album.

The company said in a statement that Jeff Jones, a former executive vice president at Sony BMG, has been appointed as Aspinall's replacement. There was no explanation for why Aspinall decided to quit.

"This is astonishing news," said former Apple press officer Geoff Baker. "Neil was the fifth Beatle and the architect of all the Beatles' success over the past 15 or 20 years. I can't see how the Beatles' legacy will be looked after as well without him, and I'm amazed that Paul and Ringo are letting this happen."

The Apple statement said Aspinall "had been with John, Paul, George and Ringo for a spectacular 40 plus years, during which he played an indispensable role for the four. He was there since the inception of the band in Liverpool and has meant so much to the Beatles' family for all these years, and still does.

"However, he has decided to move on. Apple as a whole, and each member of this company, wishes him great success in whatever endeavor he chooses to pursue in the future."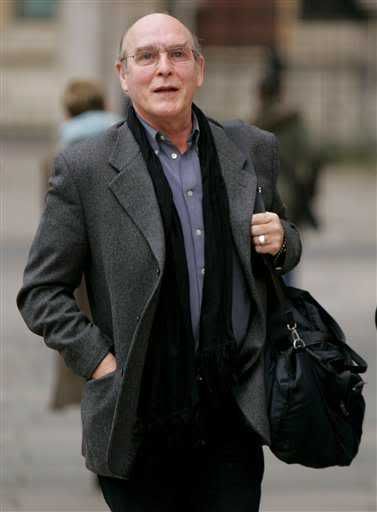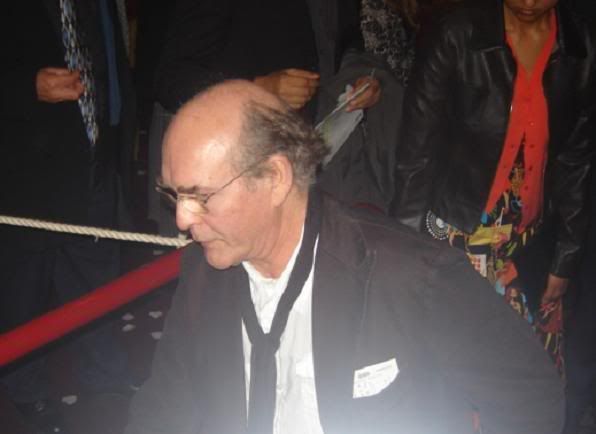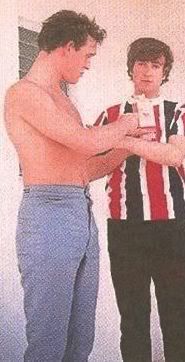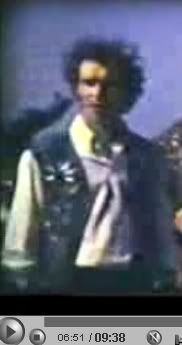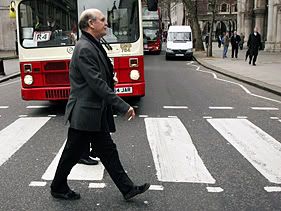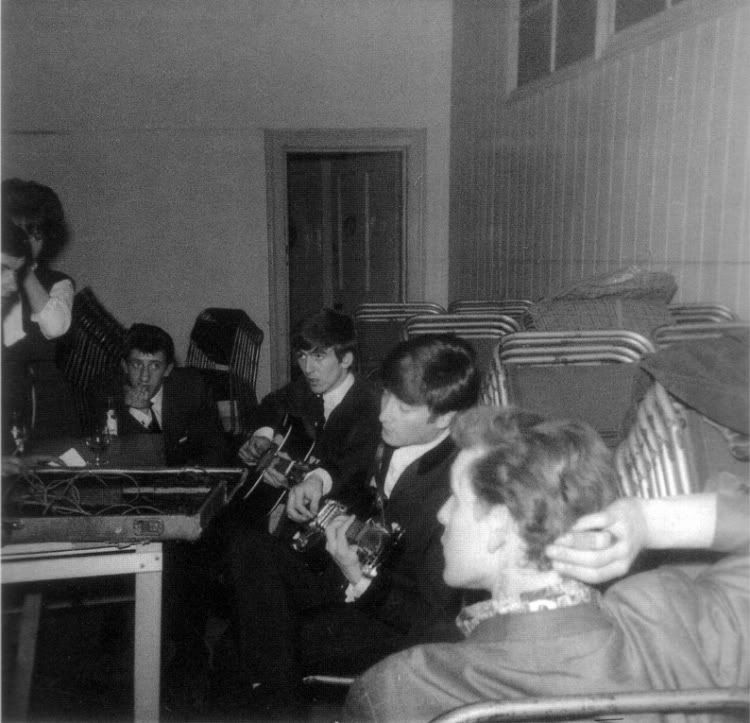 With Bill Harry of Mersey Beat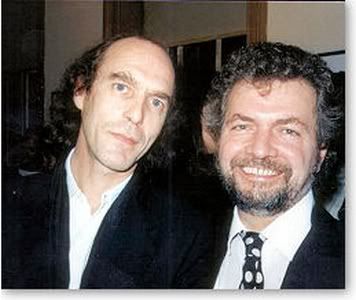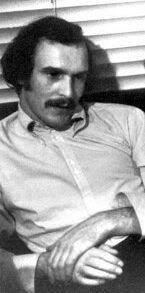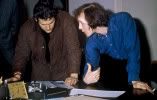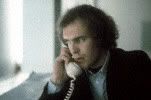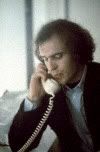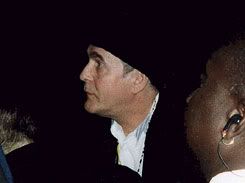 With Noel Gallagher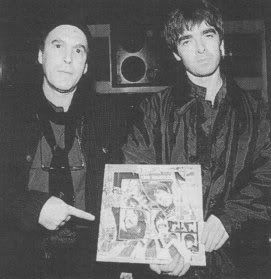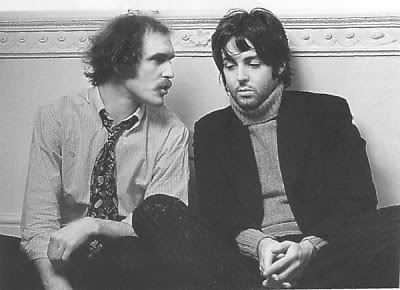 With Heinz Edelmann, Designer of Yellow Submarine Art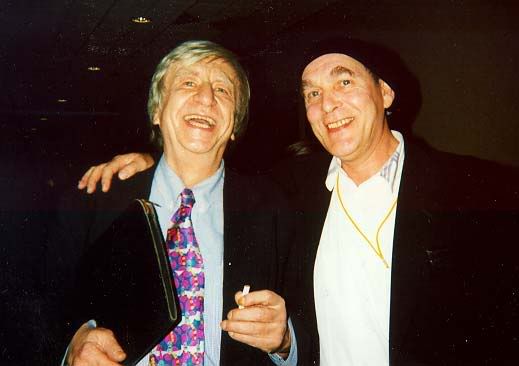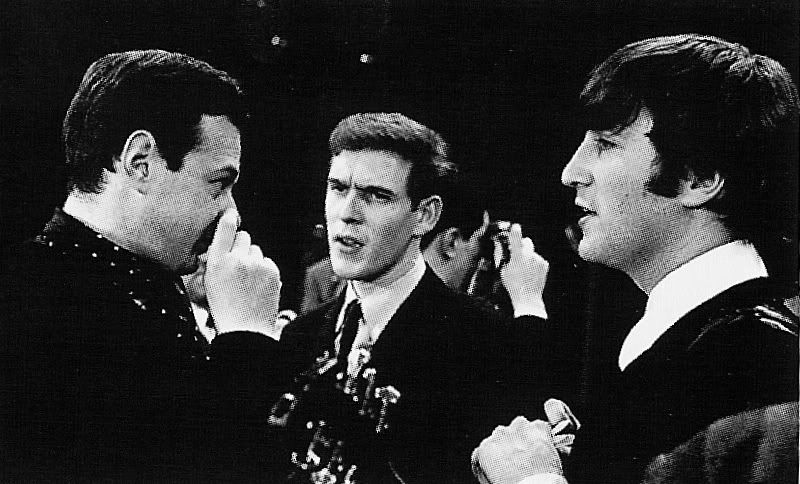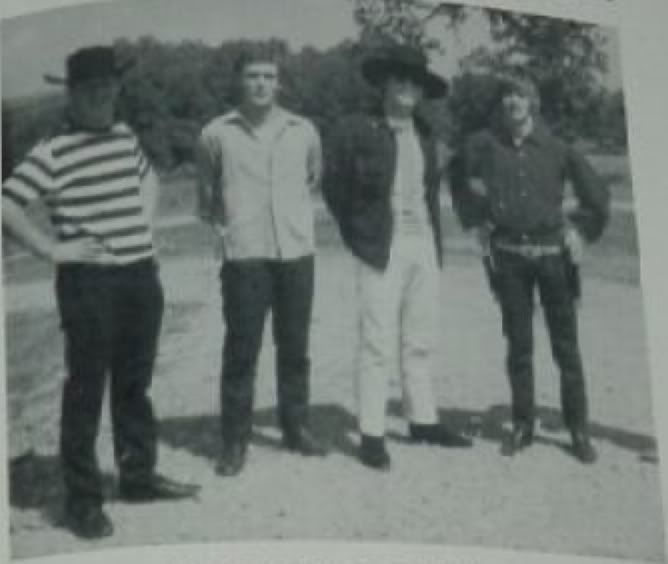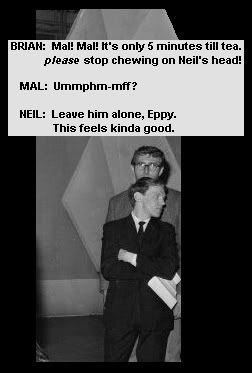 Neil signs a check (second signature)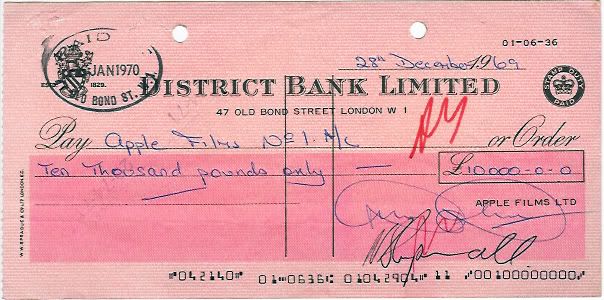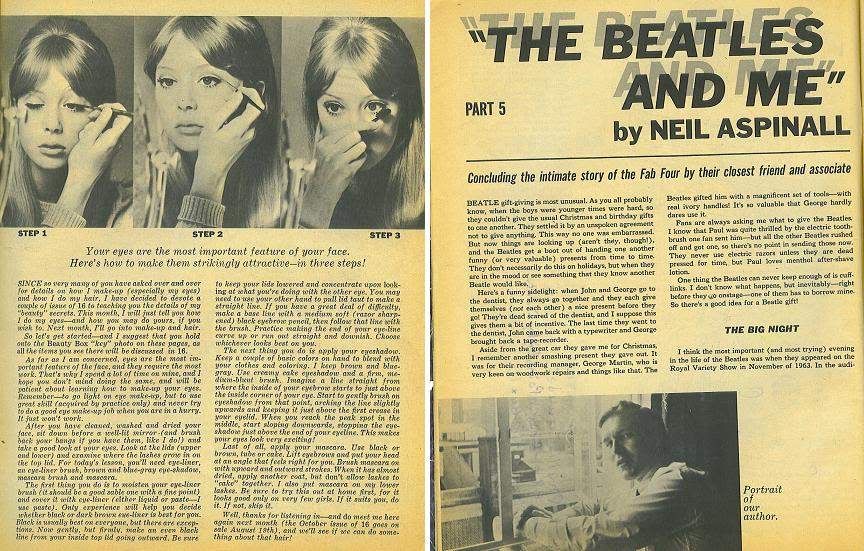 icons ~

---