Excerpt:
They found a session drummer named Peep Beast who didn't say anything, but had fabulous hair. Whether he was a mute or just didn't speak much was never found out, because he only lasted until 1958. One night Brian Epstein was attending the club looking for a band to manage and he saw "The Beatles" and asked them if he could manage them. He didn't like their music particularly, but was most fond of their tight trousers. None of this had anything to do with Kafka, who wrote about a man who turned into a cockroach, not about singing insects.
http://uncyclopedia.org/wiki/Beatles
---


DC Comics' Stan Lee previews his upcoming project with Ringo Starr in this interview from TV Guide.com.

A small sampling:
TVGuide.com: I heard you have a POW! project with Ringo Starr. What's that all about?
Lee: Well, after Mosaic, we have one called The Condor or El Condor that features a Latino superhero, because I felt we have a need for more of those. After that, our next one will be Ringo. I was talking to Ringo the other day, and I said, "You know, I feel it's my duty to make you more famous." So it's my attempt to make Ringo more famous. He'll kill me when he hears this.

TVGuide.com: You're going to make a Beatle more famous?
Lee: Sure. The world doesn't know he's a great adventurer, who has saved civilization many times. They will learn that when they see our little DVD. He's going to do the voice and the music.
More news: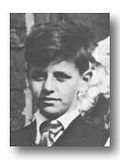 Ringo's childhood home in Liverpool may be rebuilt inside the new museum planned for the city, reports IC Liverpool

All the articles on this Ringo house story

Aerosmith's Steven Tyler first met Paul McCartney in a men's room, reports PR Inside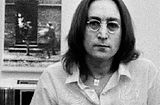 A sailing logbook from 1980 featuring pictures drawn by John Lennon has been auctioned, reports Paste magazine.

Tourists in Liverpool have some interesting questions at times, reports the Liverpool Echo. Such as, "Do the Beatles play live on the bus tour?"

Here's the listing page on Discovery Times Channel's upcoming "Unseen Beatles" show. The site will send you an email reminder about the program.

Many more links to current Beatle-related stories can be found at AbbeyRd.net, including:
The National Trust has applied for permission to extend the opening of John Lennon and Paul McCartney's childhood homes
Actor Robert Carlyle could be starring in a film about a small British village's 1969 encounter with John Lennon
A UK pub is in trouble over "inappropriate" lyrics from Beatles and Rolling Stones songs
An interesting analysis of the opening scene from "A Hard Day's Night"
A British contest is giving away sets of the new Beatles Royal Mail stamps
Much has been written about John's life during his "lost weekend" and his separation from Yoko, but little has been seen of Yoko's life during that time. Here are three rare pictures taken by Shukan Bunshun in 1974 of Yoko in New York on AIU: a yoko ono website.
Hall of Fame Magazine has a great piece in which two veteran reporters recall dealing with the news of John Lennon's death. It's called Imagining John Lennon.
Evelyn Schwarz tells us Sean Lennon will play two shows in Germany this year.

...Oh my. We have ignored George.
What happens to people who ignore George?
And how must we make amends?