2006 Hanukkah begins at sundown next Friday, Dec 15,
and the eight crazy days end at sundown Sat Dec 23.
---


A super article on the music of Hannukah (Hanukkah, Chanukah, whatever) ~ or the relative scarcity thereof ~ is written by a nice boy in North Carolina.




Hanukkah music memories, from corny to incredible
Excerpt from the article:
"Hannukah, the Jewish Festival of Lights and Rededication (celebrated this year on Dec. 15-23) is somewhat quietly tucked in the seams of the Christmas season ... Here are a few new and recent recordings of Hanukkah music likely to fill your holiday hearts and festivities long into the future."



Near the end of his piece, Mr. Srebnik refers to Adam Sandler's three versions of his "Hanukkah Song" ~ which, you can argue, are merely lists of Jewish and partly-Jewish celebrity names interspersed with funny banter ~ but I'm quite fond of the songs even though some of his movies and standup comedy routines hit me as, well, poopoo-caca infantile.

You see, the songs have become radio classics, and the fact that numerous non-Jews are singing out the lyrics has rekindled Jewish pride in youngsters. Plus, and beat me to death with kreplach, but Mr. Sandler's face is cuteness to die for.




From Nov 2005 the blogger Yo!Yenta opines on the Jewish World Review's poor opinion ("embarrassing") of Adam Sandler's Chanukah song(s). As one of her readers commented, "I don't know that people who are exceedingly serious should really have authority to comment on things that are just plain funny. There are bigger battles to be fought…" YoYenta's blog is worth a frequent perusal.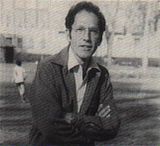 Mr. Srebnik then gives us a few Tom Lehrer lyrics to "Hanukkah in Santa Monica," one of my all-time faves that I play for myself all year around. The sound is an endearing (pardon the expression) "cross" between Klezmer and Show Tune, and Mr. Lehrer's voice is as expressively clever as ever! Oh my, this old math teacher is, to me, as hot as ever (in a sweet wicked geeky kind of way).

I've uploaded all four tracks to YouSendIt for you ~
hanukkah-lehrer-sandler.zip (15488 KB)
http://download.yousendit.com/DCBE9C806E4B029F

Enjoy!


---

When it was first run, I was addicted to the Jon Lovitz cartoon series, "The Critic."
Well, guess what I stumbled across while futzing around YouTube.

This is ~~ OMFG, there are no words.


So, without further a-don't,
May I Present: Rabbi Arnold Schwarzenegger. (Oy.)
http://www.youtube.com/watch?v=2gQKHKmIdGc


---


Not to be believed! Are you familiar with "Avenue Q" and "Fiddler On The Roof"...?
Now meet Avenue Jew!
http://www.youtube.com/watch?v=OXYKef7d3VI