You can't beat this price:

Coleman's bio of Eppy for 50 cents!
The best Brian biography ever written.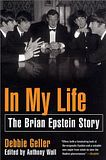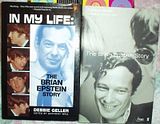 (For the best "other" Brian book, get Debbie Geller's The Brian Epstein Story ~ aka In My Life:The Brian Epstein Story)

This ends at 4:57pm, Pacific time, so hurry!
Damn seldom you'll find this book at this price.
Fifty cents and five dollars shipping (it is a heavy book).