Still downloadable for now ~
George Harrison ~ Brainwashed
is on the
onlyprediction community

[ HERE ]

Let me know if you need it re-uploaded, and I will do it on yousendit.com.
This is the most amazing community ~ it has everything. Everything.

~***~



News flash!

Brian Epstein's hat size was 7 and 3/8, according to Spitz.

Knowing that, we can now all rest easy.

~***~

Harrison News, 1969, December 2 -
Delaney & Bonnie & Friends concert in Bristol.
George joins them as guitarist, on tour.
First tour of a Beatle since 1966.
http://dmbeatles.com/

~***~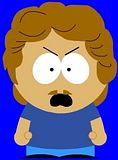 l'Ogre's solution to the AIDS epidemic:

"If dey wouldn't mess around in such ways,
dere wouldn't be no problem!!!"



~***~

12/02/06 Update, http://www.abbeyrd.net/news/newslinks.html


This week marked the fifth anniversary. Has it been that long? George, we miss you. The Beatles Story museum in Liverpool paid tribute to Our Sweet Harrison this week.

George Harrison Mini-Bio/Timeline

Beatles Timeline

~***~

From YouTube: John Lennon and Chuck Berry sing "Memphis" on "The Mike Douglas Show."
http://www.youtube.com/watch?v=GzW7wzKR34k

And here's John singing "Imagine."
http://www.youtube.com/watch?v=bBDFZugRDmM&NR

(Abbeyrd.net asks: How come this week of shows isn't on DVD?)

Eppylover recommendation: Some of the over 100 comments at the bottom of the YouTube pages for the above (and under the "more" links there) are priceless. Warning: as usual, many are not Yoko-fan-friendly!

~***~

Yes, we need more
Eppylover's Linkies:
An article (auto-translated unto unintelligibility) ~ on Vivek's upcoming Brian movie:
Oy! Well, publicity is publicity, I guess...*sigh*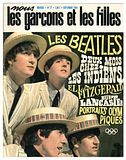 Click for larger image

also ~
Colorized pic of little Ringo, his mum & a little girl

Rare Sgt Pepper Beatles pages

Something strange written and posted on November 30, 2001 on Find A Death



---

DEC 2 POSTS from the past two years ~~~

~*~*~ 2004 ~*~*~

Brian's Belly Beer

~*~*~ 2005 ~*~*~

[ link here, details below ]
~~~More on the stupid "whore scandal," this time from the 1970 Rolling Stone Lennon interviews

~~~ an excellent explanation of the Beatles Breakup

~~~ and a true story about the time Paulie won a radio contest on Breakfast With The Beatles! (This was way before Trini ever contacted me! BTW, right now there's a bunch of new stuff there on BWTB, so go check!)


~***~

Adults of Dubious Mental Maturity Only ~
*(Eppylover puts bag over her head)*
Latest Email to Simon Napier-Bell, and his reponse

SATURDAY, DECEMBER 2, 2006

From: Penny Carrion, Valencia, Spain

Hi Simon.
I have some sad news for you... Andy died....
it was bang on his 60th birthday. Harold and I took him into Barcelona for a celebratory lunch at Tragaluz where we carried on almost till dark and got magnificently boozed.

You know Andy... he was so proud of the size of his willie and so keen to prove that getting older wasn't going to damage its abilities... in the evening he took four Viagra tablets and set off for a brothel (boys only) in Calle Tuset. He died of a heart attack on the way (the doctor said it was the Viagra - apparently four tabs is considered a bit too much) so he never received his birthday honours.

Simon replies:
Poor Andy, always such fun. But his knob was bigger than his brain. I saw it once when he was showering on the beach in Rimini, not the sort of thing I'd want to get too close to.

Yet it was loved by many people - girls as well as boys - and he was never mean about sharing it around. I think his brain suffered from having to export so much blood to it each time he got an erection.

Thanks for letting me know. I'll cross him out of my address book.

http://www.simonnapierbell.com/



~*~ ♥ ~*~
p.s.
ladyeffingbroke, Where Art Thou? We miss you.