November 16, 2006 ~ Great American Smokeout
Here's a poster Stephy made in sixth grade.
It's been hanging on her wall ever since then...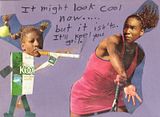 CLICK FOR LARGER IMAGE
---



Fine. I love Sir George Martin.
Award after award after award. That's nice.

But still, you know how I feel... :( .......... and again...

When? When will we see Eppy get his?

...and why, when you search the news using the term "Fifth Beatle" ~
Brian Epstein doesn't show up once, not even one time?
Something seems very wrong to me. All is not right in the world of the eppylover.


---


Brian's Address Book Being Auctioned Off
Starting bid: US $5,000.00

Seems Dick Clark is getting rid of a great deal of
his memorabilia (he admits to having been a collector)

CLICK PICS FOR LARGER IMAGES

---


Ever since that Diz thing, I've been keeping half an eye on these Christie's Auctions ~ and I Wishwishwish I Could Bid and Win This One... *sigh*

Nov 2006 Christie's Auction including many unseen Brian Epstein photos...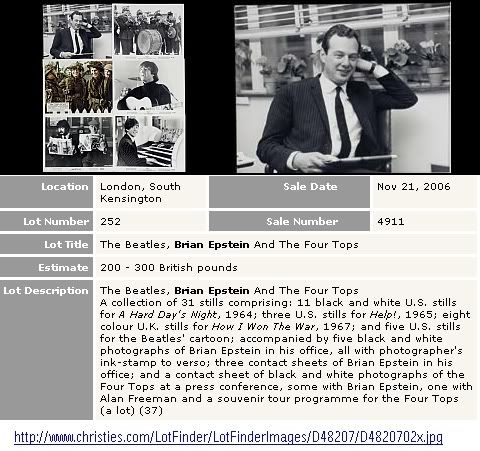 LARGER IMAGE
[ Here are the details on this lot ]

There's a whole bunch more incredible items
[ I liked the collections of Keith Moon's clothing and other items, especially his t-shirts ] (see below for some examples)



plus

this March 1967 poster for Simon & Garfunkel at the Albert Hall.

[ Overview of entire November 21 Pop Memorabilia auction ]

---

Now, y'know I cannot sign off here without telling y'all that Nov 13-17 is
'F-Word Week' at Engrish.com!

Monday ~~ Tuesday ~~ Wednesday ~~ Thursday ~~ Friday

A favorite adult Engrish ~ from Nov. 4