Of course I couldn't buy it, but this screencap is pretty good enough!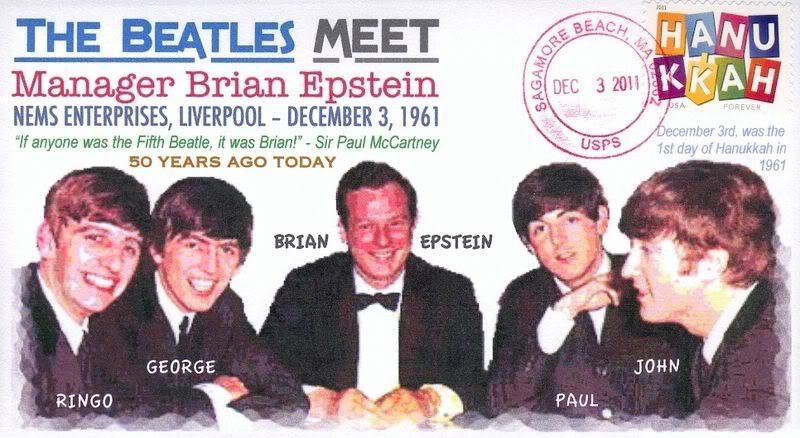 First day cover, Beatles meet Brian Epstein
Dec 3, 1961 also 1st day of Hanukkah.
Sold on eBay by Coverscape in Cape Cod, MA
~ Coverscape Computer-Generated Event Cover, commemorating the 50th anniversary of the Beatles meeting
Brian Epstein
, on December 3, 1961 (which happened to be the 1st day of Hanukkah)
This First Day Cover was postal-cancelled at Sagamore Beach, MA on December 3, 2011 (only 12 were made).
Fascinating.
And, I am gratified that the seller chose to focus on
Brian
rather than the usual all-Beatle, Beatle, Beatle, Beatle, Beatle, Beatle, etc.
(just thought it was interesting)
Y Y Y Y Y Y Y Y Y Y Y Y Y Y Y Y Y