The RRHoF have announced their 2012
inductee for the Non-Performer Award.
☞
Don Kirshner
.
I do not wish to comment much right now, because it would be all swear words.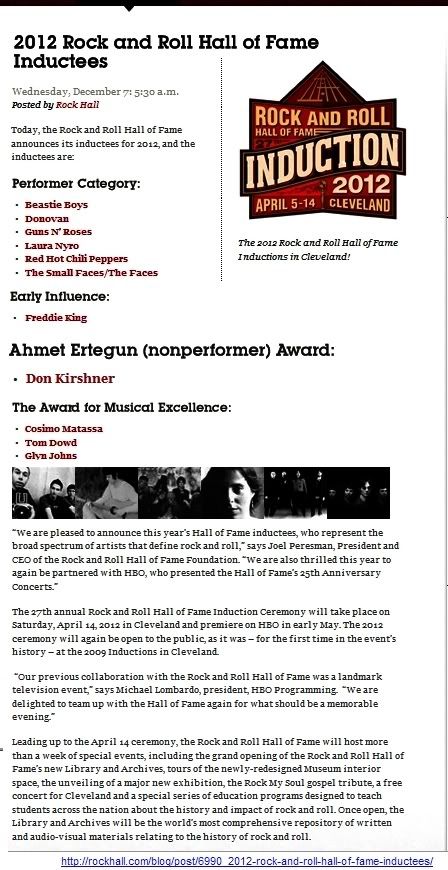 (click to read the announcement and comments on their blog)
At least it seems that rock journalist Shirley Pena may be of great help for 2013. Perhaps I should ask if she would care to be my co-administrator on
the Induct Brian page
~ since Rose Mills, who initially drew me into this job, quit Facebook a couple of months ago ~ and in so doing, also quit our page.
There's also this Heather person who apparently created the page, but I think she did it only to pass it on to another person. I really don't know why Heather's name still remains as co-admin, because I don't know her from adam. She chose Rose, and Rose chose me.
Oy. Another whole year. Well, at least there will be just that many more signatures on
the Martin Lewis petition
by then.
Now please excuse me while I leave you now and distract myself with other matters.
And mutter obscenities.
Don Kirshner, huh.

Damn.