A multi-award-winning English film, stage and television actress (who was part of the Swingin' 60's Brian Epstein crowd) has died on January 15, 2011 of advanced bone marrow cancer. Susannah York was 72 years old.
Here's her obit
from a site that sends me alerts via email, called
"Celebrity Death Beeper"
~*~ ♥ ~*~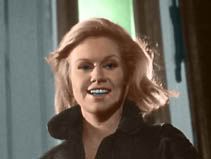 She was very close to Brian's friend David Jacobs at the time David died of suspicious circumstances in 1968, and her role in the tragedy is recounted in this 2004 post in the
mrbrianepstein
community,
What criminal Ronnie Kray did to lawyer David Jacobs...
~*~ ♥ ~*~
Susannah York on Wikipedia
---