(Originally posted on
mrbrianepstein on December 31, 2004)
---
PLEASE NOTE: Much of this post has been paraphrased
from the writings of Saki.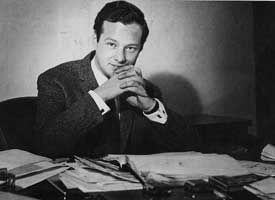 The (erroneous!) conventional wisdom about
Brian Epstein
is that ~ for all his promotional talents and honesty ~ he was a poor businessman for the Beatles! This widely-believed judgment is based just on
one 1964 agreement,
whereby Epstein trusted the weak advice of an otherwise highly-regarded gentleman, and was chewed up by sharks ... in the brand-new, completely uncharted waters of mass merchandising (of Top 40 pop stars).
From
Saki : "To criticize Epstein for being ripped off on merchandising in 1964 is like criticizing The Wright Brothers for not using jet engines on their planes."
Please read this page scan
.
(
Collapse
)