Happy Birthday to
♥
marthasolano ♥
---
Re-Posted from September 15, 2006
(
Collapse
)
CLICK FOR LARGE IMAGE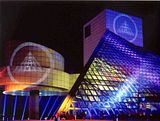 People worldwide access the RRHOF to be told who made a difference in the evolution of modern music. They end up with no idea about who Brian was or what he did. Incredibly for me, many people I know (including my own husband) [edit: I am now divorced as of November 2008] didn't even recognize his name until I informed them. That's so unfair. And that's basically why I began caring personally. Somebody has to.
The music industry thrives on money and power. Unless some other kind of pressure to induct an individual is applied, the deciders and voters do it only to fill their pockets and return favors.
The RRHOF's main income is brought in by the annual induction ceremony. The people who pay to attend come to see lots of LIVE celebrities show up and accept the awards. Eppy loses because he's not alive.
(
Collapse
)
************************************************
~ Back to Christine ~
Like I said, I don't know what else I can do to save Brian Epstein from virtual oblivion.

In the dozen or so years that BrianEpstein.com has been online, not even a third of the signatures have been collected.

And unfortunately, all this may be an exercise in futility, since evidence exists that online petitions aren't very effective anyway.

It wouldn't hurt a bit, though, for everyone to pass on the word ~ if you give a damn.