The below article is by Martin Lewis ~ a man who, as a teenage fan in 1967, was hired to compile the discography for the only Brian Epstein-approved Beatles biography, written by Hunter Davies ~

~ then, in 1998, Martin championed the reissue of A Cellarful Of Noise, adding incredible material from both himself and his then-boss, Derek Taylor ~

~ and followed that in 1999 (with the immeasurable assistance of David Haber of WhatGoesOn.com) by creating the internet's first and only OFFICIAL Brian Epstein website ~

~ finally, Martin is the man who spearheads the campaign to have our Brian inducted into the Rock and Roll Hall of Fame.

There is much, much more, such as his work with Monty Python, etc., but you can read all that on MartinLewis.com. All in all, not too shabby a legacy for one man, I'd say.
:)

Martin Lewis
Posted November 14, 2008 | 06:30 PM (EST)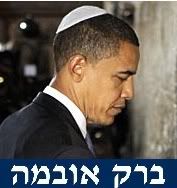 If Bill Clinton famously was -- according to Toni Morrison and many members of the Congressional Black Caucus -- America's First Black President -- then surely Barack Obama can lay claim to being America's First Jewish President!
Notionally of course.
Unlike George W. Bush, who had no use for Jews in his inner circle ("none of my best friends are Jewish"), and only allowed one token Jew into his personal orbit -- the oleaginous Ari Fleischer whose major contribution to the common good was immediately after 9/11 telling all Americans that they "need to watch what they say." Alas, advice that was not heeded by his goyish puppet-masters.
( Collapse )
Read this on its original page ~ with the added treat of reader comments, good and not so good ~ {HERE}
---

(Art by
java_mint)
Also check out these Rahm-centric communities:
---