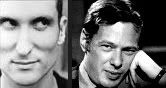 A Jew's favorite Beatles member can't be John, Paul, George or Ringo.

To Sean Altman, the favorite has to be the most Jewish member of all - Brian Epstein, The Beatles' manager.And here's the song!
I dedicate this video to Frizz K West, who "gets" it!
More about Sean, and more hilarious vids!
(
Collapse
)