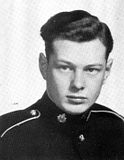 New Brian news posted at
http://fifthbeatle.proboards50.com/
~~
Click into the category "Eppy-Related News & Announcements"
I have become quite agitated at the statement made by one of Brian's oldest "friends" saying that the idea of a monument to Brian is "rubbish." So I was obliged to vent my wrath in the comment following the news article! >:/
Join in with a word of your own if you want, even anonymous is fine.
_____________
p.s. Also feel free to comment with a yay or nay (or anything) on any of the actors suggested to play Brian.
The forum commentary count is one of the main things they're using to help them choose!
Soon I will start putting rare pics in the Images section... :D
---