Dylan ~ done completely in
palindromes
(
Collapse
)
Or, click below to watch on YouTube website
http://www.youtube.com/watch?v=Nej4xJe4Tdg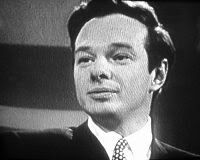 September 04, 2007 - 12:37pm
IT WAS 40 YEARS AGO TODAY (well, last week actually)…
…that Brian Epstein passed away.
(
Collapse
)
I can say that I've been flying to both Los Angeles and London regularly, and that there is a LOT of love for the film from all the right "players" in this process.
And I'll also add that we are still prepared to shoot in the first quarter of 2008, with a goal to premiering the film in Liverpool by the end of 2008, while the city is still Europe's
Capital Of Culture
.
But please be patient as we keep more exact details behind-the-scenes for now... and since timeframes can alter and Tomorrow Never Knows, please stay tuned for more specific breaking news...
With Love,
Vivek J. Tiwary
Writer/Director
Click to read this blog on The Fifth Beatle Movie website
~*~ ♥ ~*~
To reiterate what Vivek said above:
"If anyone else has a strong feeling or reaction to the anniversary of Brian's passing, please, let's discuss it on our Message Boards
here
."

---