...I swear I saw this exact same strip a couple of years ago...?
Are we printing reruns now?
---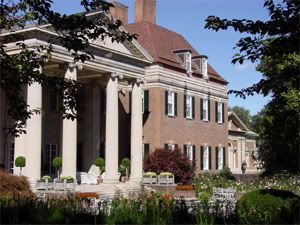 Remember the fiasco at the British Embassy in Washington, DC on February 11, 1964, when The Beatles were pushed around and disrespected by the haughty elite at a charity ball hosted by British ambassador Baron Harlech and his wife Lady Sylvia Ormsby-Gore? Our boys were mauled to the point of a lock of poor Ringo's hair getting snipped off by the wives, and rude comments being made by the diplomats.
Well, there were lies told and secrets kept about that little disaster ~ and now these new revelations have finally come out due to British Foreign Office files being declassified.
From
Scotsman.com
(
Collapse
)
This story was also repeated by
NME
A somewhat differently-worded report can be found written up by
The Independent
~*~*~
For the old accounts that were all we had to go by ~ as claimed by the boys and others previous to this recent revelation ~ see
[ THIS PAGE ]
.
Which all goes to prove that some of the diplomats who were there, such as
this bloke now in his 70's
, have been fibbing for over four decades!
Quote from the above-linked old geezer's site:
This was a good night. Mary and I had enjoyed the Beatles earlier at the Washington Coliseum. It was their first road Concert following the Ed Sullivan Show.

The visit to the Embassy was a surprise. Everyone crowded in to the Rotunda where Lady Harlech was the Hostess, and half the folks weren't even aware of the famous guests being there. Mary is seen talking with Paul and getting his autograph. Can you spot the other three Beatles?

Poor Ringo! He'd just had his hair clipped in the entrance hall off to the right. An American girl was the culprit. She had gate-crashed the party with a local Disc Jockey. I was standing right behind Ringo when she did it. The look he gave her was certainly less than friendly, but he kept his temper and carried on signing autographs. Fair play Ringo.
Augghhh. Lying bahstid.
---