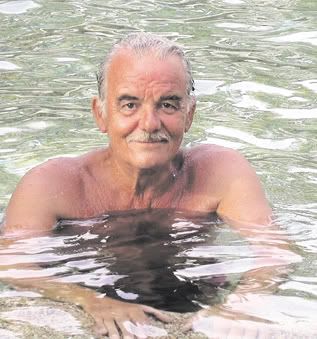 July 9, 2007 Henley Standard online edition:
Peter Harrison
1941 - 2007
Peter Harrison, older brother of the late Beatle, George Harrison, and long-time Henley resident, has died at the age of 66. He had been ill with cancer.
Peter was the second youngest of three sons born to Liverpool bus driver Harold Harrison and his wife Louise. Besides George, who died in 2001, Peter had another brother, Harry, and a sister, Louise. The Harrisons' childhood home was in Wavertree, Liverpool, until 1950 when the family moved to Speke.
(
Collapse
)
http://www.henleystandard.co.uk/features/obituaries.php
(scroll down the obits page to find him)
---