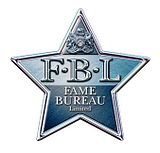 Check this out! Starting at the bottom of
==>>
[ THIS PAGE ]
,
there are a bunch of unusual
Beatles
items
going up for auction Nov.29.
The Fame Bureau.com seems to be a relatively new auction site,
and the search feature isn't functional yet, but
I think they're working on it all as we speak.
Just to give you a heads-up on it, for what it's worth.
---
(
Collapse
)