EPPYLOVER EDITORIAL COMMENT
~
Isn't it sad how the media feels it necessary to resort to amplifying such a small insignificant affair in the otherwise fascinating life of this sweet woman?
I guess they feel that if they don't blast it out in the headline and first paragraph, they won't be able to draw people into reading about her.
---

Read this article on the Daily Mail site
John Lennon's secret lover
By MICHAEL THORNTON 7th November 2006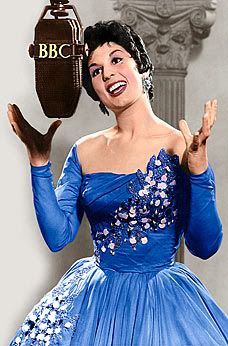 Alma Cogan was the first female pop star - yet was dead by 34. For years, there were cruel whispers about her sexuality. But now her sister reveals she was John Lennon's lover:
(
Collapse
)
Another Alma/John article ~
The Himalayan Times
More related articles found with Google
♥ ♥ ♥
A UK friend tells me that, somewhere,
he has a couple of news clippings with pics of ...
...Alma and Brian together.
I am hoping he's right,
and am eager to see them and share them!
Last I heard, he's still searching...
♥ ♥ ♥
~*~ ♥ ~*~
http://www.almacogan.com
~*~ ♥ ~*~
My previous LJ entries on Alma
http://eppylover.livejournal.com/199304.html
http://eppylover.livejournal.com/198781.html#alma