CLICK PIC FOR 1023x943 IMAGE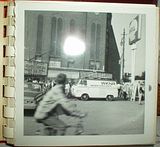 It was a greasy plate from the Beatles Detroit hotel room in 1966 that WLAV disc jockey George Arthur had swiped immediately after the boys left. My best friend Karin won it in a radio contest. She kept it in a baggie under her vanity dresser!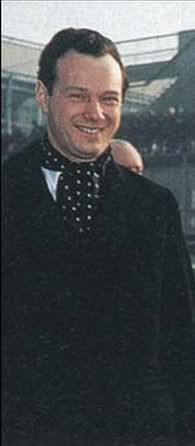 Our "Fab girl group" (Karin, Lezlie and I) showed up at the station in our Lennon caps (mine was leather; I wonder what happened to it -- I also wore a green scarf with white polka-dots for Brian -- which is still in my dresser drawer to this day) to claim her prize. I was so shy at that age (15) that I didn't speak at all.
Funny thing, Karin was (like me) so un-fangirly, a scorner of screamers, and so embarrassed with her desire for that stupid plate that she had to hide it even from herself! While I would have just given it to her had I won it. Such as that autograph of Lennon that my first husband's friend's husband had gotten when he met John and Brian in Chicago at a gay bar.
(Speaking of the friend's husband: Yes, it was very common for gay guys to be married to women in those days -- and sometimes the women were fully aware of it, and sometimes even okay with it. However, I must say that most of the time the men closeted themselves even from their wives.)
He wasn't a Beatles fan so he gave it to his wife. She wasn't a Beatles fan so she gave it to me. I was pissed beyond words that he didn't get Brian's autograph. So I gave it to my John-obsessed friend.
About the plate, Karin said there was probably a 10-to-1 chance that John had touched it -- you know, four Beatles, Brian, Neil, Mal, and lord knows who else had eaten in that room with them --