(
Collapse
)
---
Our Motto: "Wherever there's Brian, you'll find eppylover!"
~ ♥ ~

http://www.youtube.com/?v=_M-qHiPR9zI
From 1963 - Ready Steady Go - First they sing "Twist and Shout," then Dusty Springfield interviews Paul and John with a couple (sorta inane) questions even I never heard -- then they sing "She Loves You."
Just thought you'd like to see it while it's still there.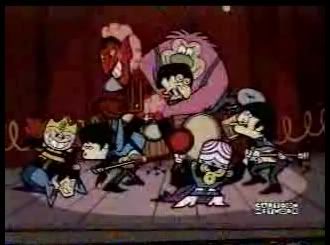 Selected choice scenes from
Meet The Beat-Alls!
Very derivatively punny!
(
Collapse
)