High Point, North Carolina - December 9, 1980
The morning of December 9, 1980 ~ having neither watched nor heard the news from the night before ~ I was on the road from High Point to Greensboro, driving to my job at a small software company called "The Innovators" (since gone bankrupt in the early 80's). I was their entire clerical staff, receptionist, etc. Other than me, there were a couple of software designers and the co-owner/President, who doubled as the company salesman. One of the software designers was the other co-owner/Vice President ~ he was the programmer who started it all by creating the initial "Inno-Print" software that the company was based upon. Both men were former Datapoint Computer Company employees.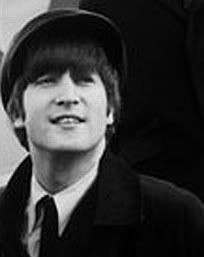 I had started working for them when the company offices were located in the basement of the Vice President's house! Whenever they had a convention or a trip to make, and the V.P.'s wife and child went along, I was left alone in the house to man the phones and keep the business going until they got back. At those times, if there wasn't much in the way of phone or clerical work for me to do, sittin' at the TV became my primary job. It was a rough life. *snicker* Seems like I was just waiting for the next big thing to happen.
You might say I was Watching The Wheels.
The next big thing happened.
Somewhere along the highway between home and work I heard the newscast. From that point on, I do not remember driving the rest of the way, but somehow I ended up walking into the office, directly up to the co-owner of the company who happened to be standing there, stated blandly, "I'm going home, John Lennon was killed," turned around and walked out without letting him answer.
Second day of the work week, lots and lots to do, and I jump ship. How very considerate of me.
I spent the entire day in bed, simply dazed, trying to lose myself in sleep ~ as is my usual reaction to trauma (
see my post
describing the day I heard that Brian died).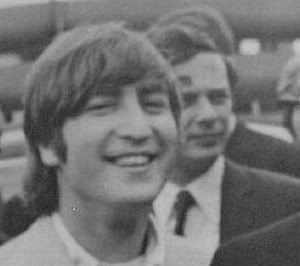 The next morning when I came in I immediately went to the boss and sheepishly apologized for my behavior, but he smiled and said he understood. He may have been the company co-owner and VP, but he was also a long-haired pot-smoking hippie-type software designer, after all.
Similar to the event on August 27, 1967, nothing was ever quite the same again. Whether I realized it at the time or not, on December 9, 1980 I started reassessing my life. Within two years I was divorced and 700 miles away, Starting Over.
(
Collapse
)
---
~*~*~
~*~*~
---
They're NOT "Together Forever" ~ They're Stone Dead, Man


"Only Together Forever in Photoshop Land"