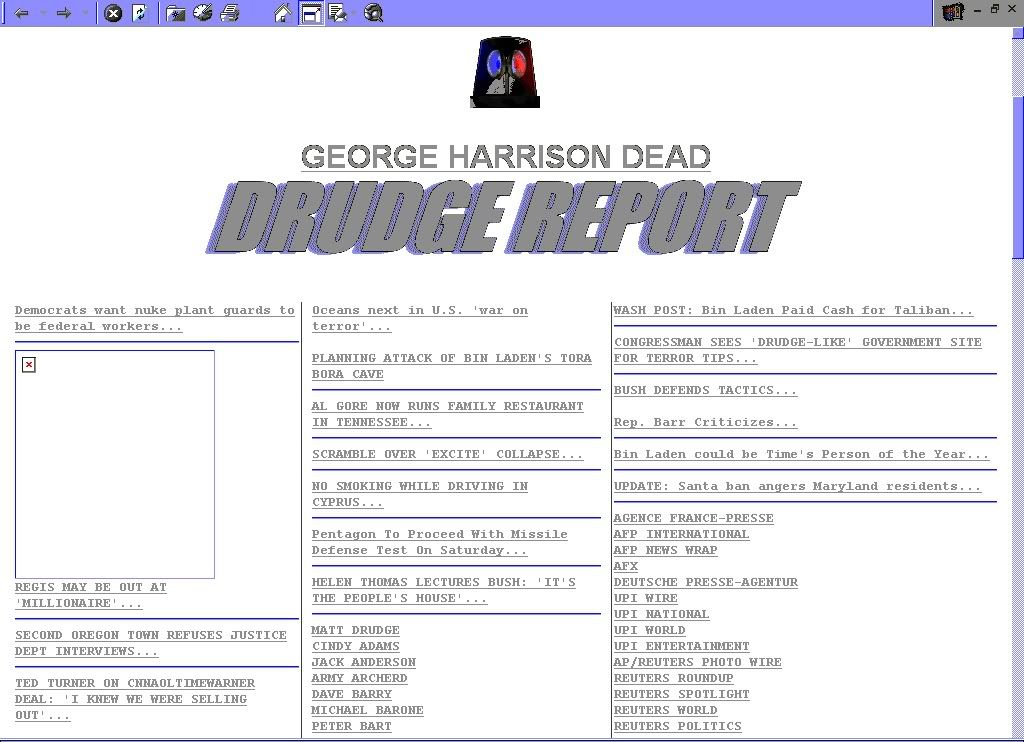 CLICK PIC
Just came across this - 2 days late - but thought it was an interesting enough piece of history that I caught on a screencap 4 years ago.
Since the Twin Towers went down I had been accessing the Drudge Report website daily.
You can see what the rest of the news was on that day in 2001...
---
For comic relief, I want to share some arguably humorous stuff that I added as a comment to the
beatlepics
Community:
my submissions
And here's
the whole post of funny pics & comments
- including a just barely-covered penis shot!
(I knew that would get you to click. You're gonna have to go through all the comments to find it, ha ha)